BLOGS How to plan a wedding: the ultimate checklist for brides-to-be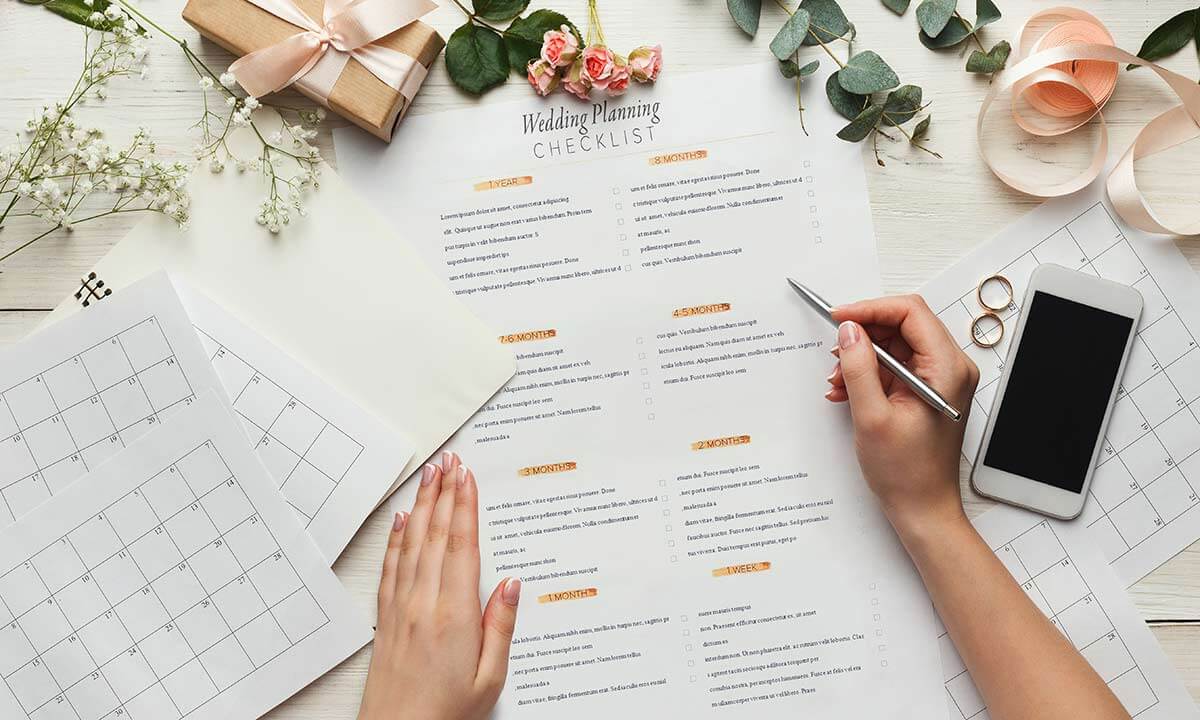 By Chloe Best
Source: HelloMagazine
So you've just got engaged? Congratulations! Now is an incredibly exciting time, and the coronavirus lockdown means you have plenty of time to plan. Here, our wedding timeline will give you advice on everything from setting the date to finding the perfect wedding venue and deciding on a theme – starting 12 months in advance. (We will assume that you will host your nuptials once the coronavirus pandemic has passed and you are able to invite guests, but of course there is always the option to have a virtual ceremony if you'd rather not wait.)
Budget is a huge factor when wedding planning, and should be one of the first things you think about, so you know roughly how much you can allocate to everything from the venue to the dress and the catering.
Follow our handy wedding planning timeline in the countdown to your big day
Once you've found and booked your ceremony and reception venues, you can start booking suppliers, including your DJ or band, photographers, and caterer if there isn't one at your venue. Writing your guest list and starting to notify invitees about your wedding date should also be high on your agenda, so everybody knows to keep the date free. This will also give your guests something major to look forward to after the isolation period.
After the main things are booked, you can start thinking about wedding outfits for yourselves and the rest of the wedding party. Then enjoy a break from wedding planning by browsing for honeymoon inspiration and decide where you can go to unwind once it's all over, and once travel restrictions are lifted following the coronavirus pandemic. From hair and makeuptrials to the seating plan and wedding breakfast menu, there will be lots to sort out as your wedding day approaches, but our handy printable checklist will help you to stay organised and prioritise what needs to be done when. Good luck!
12 months to go
Announce your engagement!
Book the church or civil ceremony venue
Book reception venue
Book registrar if civil ceremony
Start looking around for gown inspirations
Think about possible venues and themes
11 months to go
Work out your wedding budget
Compose your guest list
Visit bridal stores to look at and try on gowns
Book caterer
Book DJ or band
Book photographer
Book lighting and sound (we recommend Luminaire Events)