BLOGS How a Good DJ Reads the Entire Room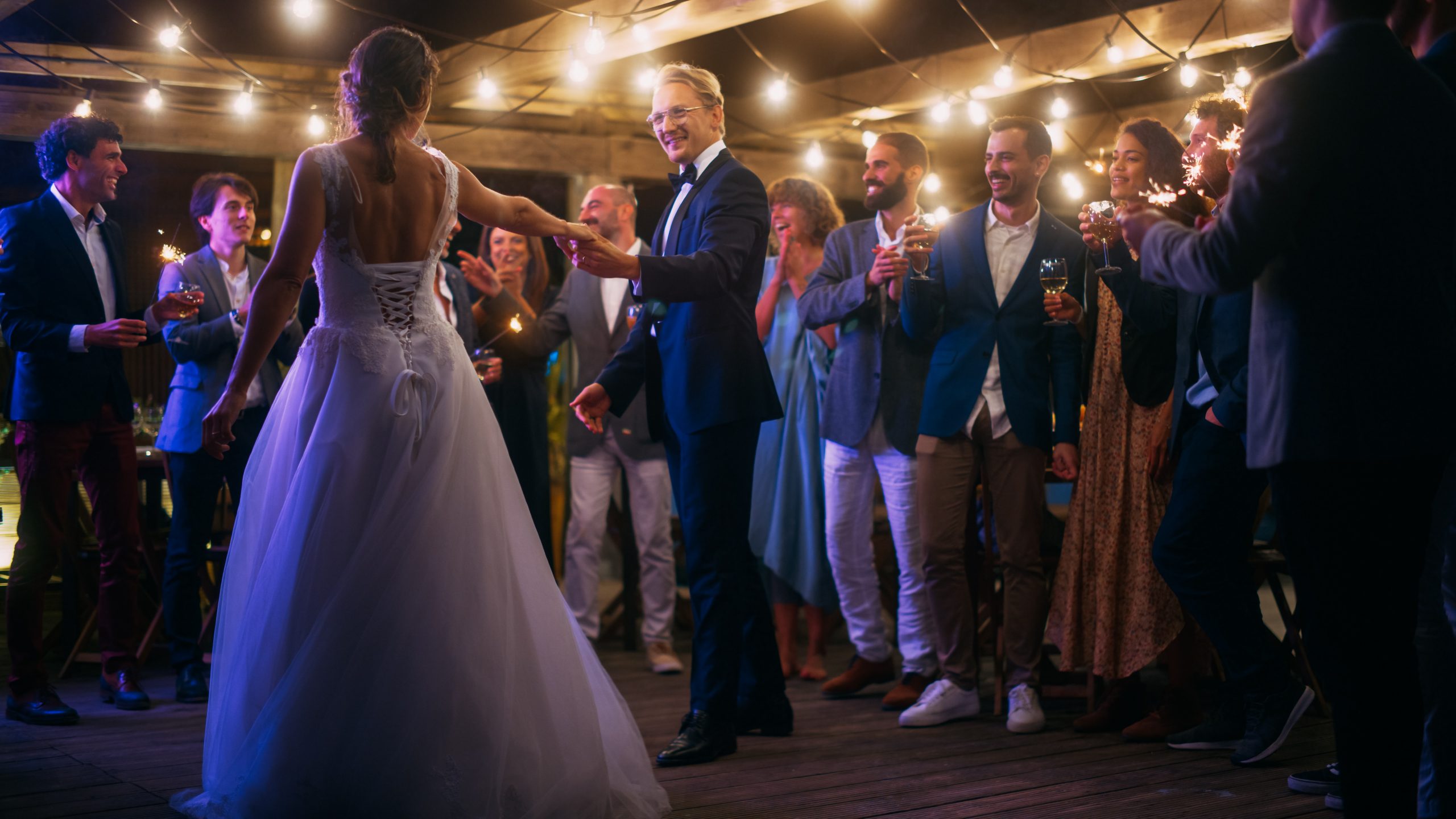 Reading the room is one of the most important things you can do as a musician and as a DJ. Whether you're there for a wedding or a birthday party, the hosts have spent their hard-earned money on you, and it's up to you to deliver a memorable experience!
Remember — you're not there just to play songs. You're a multifaceted entertainer whose job transcends having to crank a few tunes to get the crowd going. As a performer, you need to understand an encompassing range of elements in order to read a room and gauge whether you're doing a successful job or not.
In this blog, we'll take a look at what said elements go into reading the room so you can be the best performer possible!
Doing Due Diligence
As with most professions, doing your due diligence will only serve you better in your endeavors, especially as a DJ. As you prepare for your upcoming gig, you want to be as observant as possible about your upcoming situation.
Where is your next gig going to be? Is it family-oriented? College-themed? Factor in as many key demographic details as possible, so you can easily tailor a set around the people in attendance.
Communicate with the Client
Another important step in reading the room is the hired DJ communicating with the client. Hosts and DJs should meet (ideally several times) to hash out all details and ensure smooth sailing during their big events. Some ideas to potentially discuss between host and DJ include song selection, a "do not" playlist, and demographic information for the upcoming event. 
It can be challenging to curate content for an event when demographics are so widely encompassing. To entertain the 4-year-old all the way to the 90-year-old at the party requires an attentive and hyper-observant eye and ear to the dance floor. Discussing with the client to ensure the meeting of all guest needs will save a lot of time and demonstrate one's commitment to putting on a great performance for all.
On top of that, shaping a schedule with the client is imperative to an event's success. Appropriately timing slow dance numbers, energetic songs (and maintaining that tempo!), and segueing out for other festivities like cake-cutting and speeches will allow for a seamless event free of hiccups and other distractions.
Take Note of Body Language
The ultimate rule of thumb in reading any room — body language! There is absolutely nothing more important than body language.
Are people bobbing their heads to your curated soundtrack? Are they full-on dancing and getting down to the grooves you're laying down? Or are they just standing around — meandering on their phones, waiting for the next track to come…
On top of that, your interjections play a crucial role, so know your personality type. If you're a funnyman, use that to your advantage — but know your audience before making any wisecrack remarks! If you're witty or energetic, use that to pump the crowd up if you enter a lull. People do get fatigued from dancing all night, after all.
Look for "Party Starters"
Yes, like the classic Will Smith track — keep an eye out for what we refer to as "party starters." These are the high-energy individuals on the dance floor, who seemingly have their finger on the pulse of the room and can have other attendees eating out of the palm of their hands.
Party starters are an important guidepost for your performance. If they can get down to what you're playing, then they'll undoubtedly shepherd other partygoers to the dance floor. So if you're struggling to read the room, pinpoint these individuals and you'll be golden!
Everlasting Productions' Commitment to Quality
If you're looking for a team of seasoned DJs that have no problem reading the room, look no further than Everlasting Productions! Our expert DJs have spent years reading the room, perfecting their sounds, and cultivating their techniques. 
With our multiple services offered, we promise the highest quality delivered for all of our clients. So if you're looking to have some spectacular sounds for your next event, visit our website and contact us today!