BLOGS Snapchat vs. Instagram: Which One Is Best for Your Event?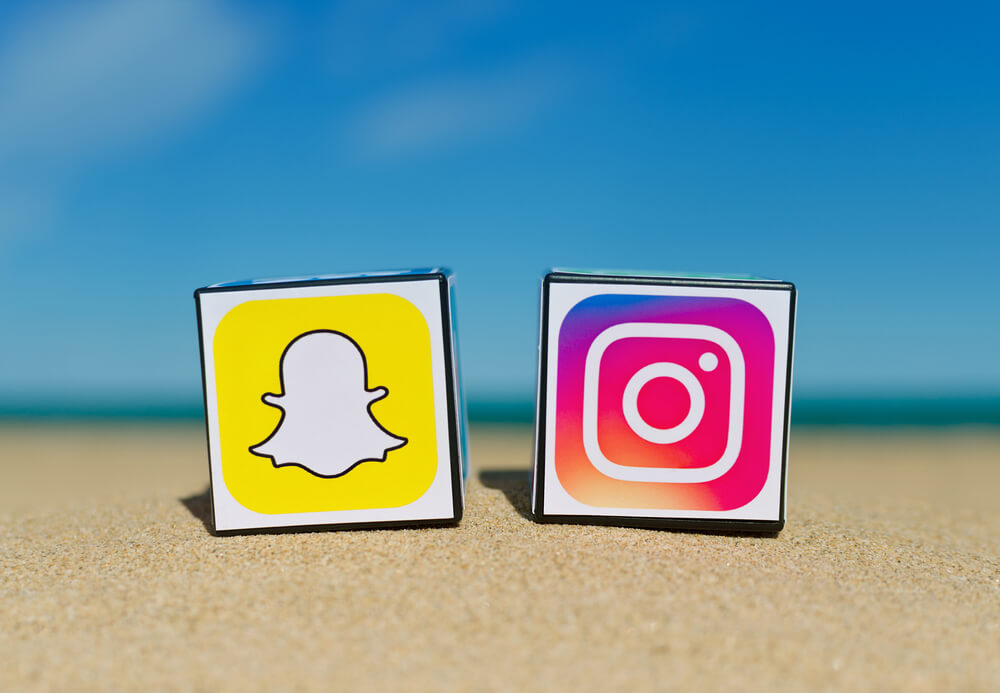 Source: Eventbrite
Instagram and Snapchat now look more alike than ever, thanks to Instagram's aggressive cloning of Snapchat's biggest features. So you might be wondering: Is there still a difference between these two photo-based social networks? And if so, which one you should use for your event?
Use this breakdown of Instagram vs. Snapchat to decide which platform is worth your investment.
The benefits of Instagram for events
Instagram connects more than 500 million users all over the world through the power of pictures. Much like its sister company, Facebook, users interact with photos and videos by liking or commenting on them.
For event marketers, Instagram is most useful for building event awareness and increasing engagement, both before the event and on the day-of. You can post up to 10 photos at a time to offer fans a behind-the-scene perspective or sneak peeks of the event.
Who's using Instagram
Instagram users are young and they live all over the world. Most of its 500 million users are between 18 and 29 years old, with 80% outside of the U.S. But the app is growing in popularity with people of all ages: 6 in 10 online adults now have an Instagram account.
And businesses love the platform, too. There are now over a million advertisers on Instagram. In fact, one-third of the most viewed Instagram Stories are from businesses and 75% of users take action after being inspired by a post. That shows that Instagram users are eager to engage with content from brands, making them a prime audience for your pre-event marketing.
Fun features:
Hashtags: Hashtags are an easy way for people to find your posts. The more hashtags you use, the more engagement you can see. To avoid your caption turning into a long list of hashtags, include just one in your caption, and then comment with as many captions as you desire.
Geolocation tags: Surface your posts to a larger audience by tagging your picture or video with a specific location to show up in searches for that spot.
Instagram Stories: Compile a "Story" made up of photos and/or videos about your day and share it with your followers. Unlike regular posts, viewers aren't able to like or post comments on these photos and your Story disappears 24 hours after being uploaded. Learn more in this blog post about Instagram Stories.
The benefits of Snapchat for events
Snapchat rose in popularity by enabling users to send text, picture, and video messages to each other that disappear within seconds after they're viewed. Users can also post these photos or videos to their "Story," where anyone who follows them can view the message for the next 24 hours.
Thanks to its ephemeral nature, Snapchat is excellent for capitalizing on FOMO (fear of missing out). Use it to create behind-the-scenes content, share coupons, and generate awareness with location-based geofilters.
Who's using Snapchat
Snapchat has 16 million active daily users, mostly young millennials in the U.S. The social platform is used by 72% of 12- to 24-year-olds, but that doesn't mean you can't use it to reach an older audience: more than half of new Snapchat users are 25 and older.
Snapchat users are engaged. Collectively, they watch over 10 billion videos per day, with the average user spending 25-30 minutes on the app daily. That makes Snapchat a great place to engage your attendees in spreading the word about your event on your behalf — increasing their enjoyment and your marketing power.
Fun features:
Stories: Create a narrative with multiple pictures or videos strung together that your followers can view over and over again for 24 hours. Learn more how to build your follower list and create compelling content in this blog post about Snapchat Stories.
Geofilters: These graphics (or "filters") for Snapchat photos can only be used at certain locations so users can show their friends where they are. For less than $100 and an hour of time, you can create a customized geofilter unique to your event and only available onsite. Find out how to get started here.
Is Snapchat or Instagram better for your event?
It depends on your audience and your goals. With over 600 million monthly users, Instagram is best if you want to reach new potential attendees and broadly distribute your photos. But if you're after at-event engagement, then Snapchat and its geofilters are the right social platform for you — especially if you want to target young, college-aged millennials.
Ready to get started on these platforms, or interested in learning more best practices about social media for events? Become a master with this Essential Guide to Social Media.