BLOGS How to throw the perfect summer party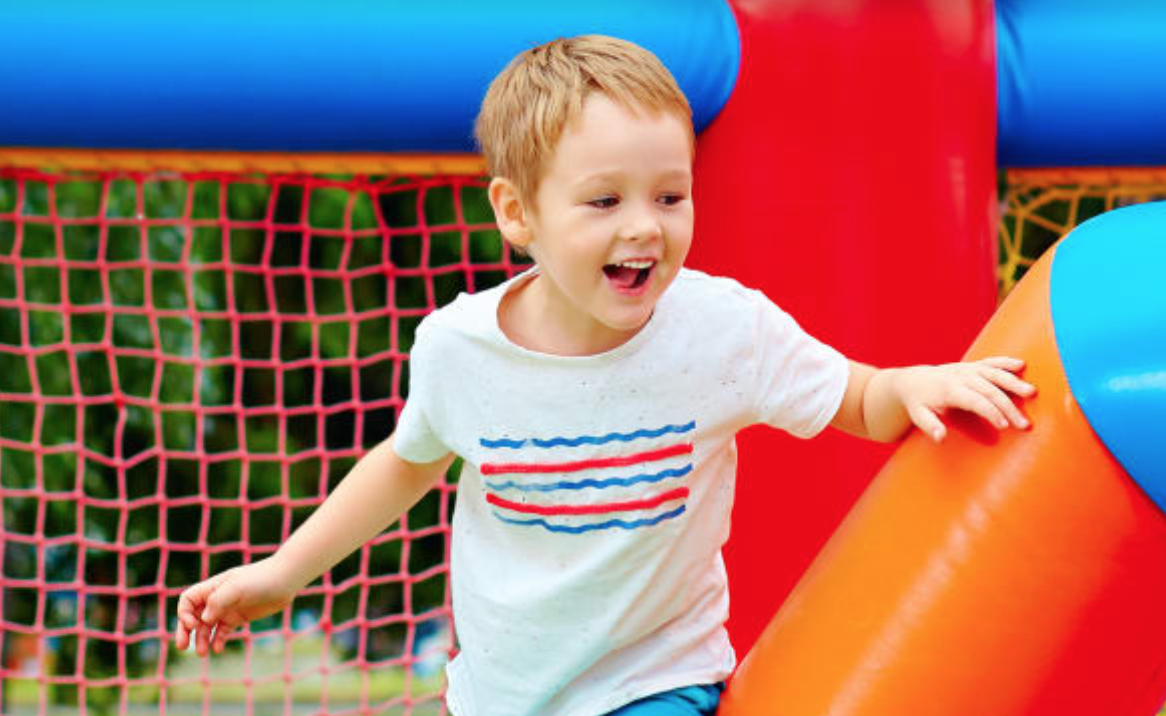 Source: Kazzam
Some would argue that a summer party is the easiest of all to organize. The sun will be shining, and everyone is naturally inclined to be in the mood to party. All you need to do is provide an outdoor venue and everything just falls in place, right?
Unfortunately, what sounds simple isn't always so in practice. Summer parties come with their own complications. If you're looking for summer party ideas or advice from experts on hosting the perfect event, you've come to the right place!
Part 1: Planning
Choosing when to have it
The biggest pitfall when it comes to summer party planning is overlapping with the seasonal vacation season. Schools and colleges are out and everyone's off visiting friends or traveling the world. Who's around to come to your party?
You should generally prepare yourself for lower attendance than usual during the summer when people are away on vacation. Focus on a handful of must have attendees, and organizing your event around a date they can all make.
Picking a party type
Ideas for summer parties naturally gravitate to the outdoors. Generally there's less of a need to pick a specific theme for the event. However, a successful party usually centers around a specific activity. Consider what group activity will make your party memorable. Is that a cornhole challenge, a croquet tournament, or pool volleyball? Choose something all skill and age guests can participate in and have a great time.
If you're going for a more formal garden party, perhaps something like a cake judging competition would be a fun way to drive conversation, while also giving them a tasty treat Everyone's a winner!
If you have the space for it, perhaps a camping party might be the perfect way to get everyone together, while saving on accommodation costs.
Set a budget
Your summer party budget will need to cover three main areas, so work out what you have, and where the most important spend should go:
Venue – This includes all the bits for dressing up your venue on top of the space rental or canopy tent hire, plus the cost to clean.
Food and Drink – Depending on the time of day and type of party, this can be a significant part of the cost. Work out the average 'cost per head' you're looking to spend.
Activities – Make sure you pick something that's good value of money that your majority of your guests will enjoy. You don't want to be wasting budget on lots of different activities to try and suit everyone's tastes.
It's always good to have an extra 20% set aside for the things you haven't thought about, such as an unexpected taxi ride, printing out signs, or providing sunscreen for guests.
Part 2: Preparation
Invitations
The earlier you get them out the better – up to 12 weeks before your party is good if you can be that organized. Email is a perfectly acceptable method of invitation, but if you do go for printed ones, get your venue and date 100% confirmed first.
Venue
A party at home is great if you have the space for your guests. If not, look at which local parks allow you to reserve areas, or which venues have good outside spaces you can make the most of. You may also need to consider a backup venue in case the summer weather takes a turn for the worse.
Decoration
Outdoor venues are often harder to dress than indoor ones as the areas are more difficult to define. A balloon arch is a great way of signifying that a party is in progress, while string lights offer a nice feature as the light fades.
Food
The big consideration for any kind of food at a summer party is keeping it at the right temperature to serve. Having it made to order from a food truck or BBQ is one way to solve this, but if you're going for a DIY option make sure you choose food appropriate for the storage you'll have available.
Drink
All that running (or standing) around in the heat is bound to make people thirsty. On top of the alcohol, juice and frozen treats you serve, don't overlook a constant supply of chilled water.
Music
If you're outside, consider that music travels, so it may not just be people at your party that can hear what you or your DJ has pumping from the speakers.
Activities
Planned party games such as a treasure hunt, capture the flag or giant Jenga would be a good addition to bounce houses and water slides.
Part 3: Buildup
Set up a chat group
Try and get everyone you've invited onto an online chat group. This will save you from answering the same questions about your party over and over again, while also making it simpler to communicate any last minute changes to timing or venue.
Choose an outfit
As the host, your outfit needs to be multi-functional. If should have the 'wow factor' that marks the special occasions, while also being practical enough so it doesn't hamper you from tending to your guests. Unless you have hired help, you don't want to be hoiking up an awkward dress every time you take someone's coat to the bedroom.
As it's a summer party, ventilation is obviously important, but there's also the evening to consider. Do you have an appropriate cardigan or wrap that goes with your outfit?
Prepare the venue
If you're at home, think about areas you may want to mark as 'out of bounds' where you can hide any breakables and where you'll put up signs so everyone knows where the bathrooms are. You may also want to alert your neighbors that the street may be a little busier than usual.
If you're at a venue, visit a few times at different times of day to see how things like traffic or the direction of sunlight may affect your guests and how you set your party up.
Part 4: On the day
Have a good breakfast
To ensure you have enough energy to see you through the day, get something healthy and nutritious into your body.
Send out a reminder
There will always be a last minute drop-out or two, so give them a chance to let you know as early as possible so you can plan accordingly.
Check the weather
Your summer party may rely on sunshine, so fingers crossed it's in your favor. Even forecasts 24 hours before can be wrong, so a last minute check will tell you if you need to stock up on sun cream, blankets or umbrellas.
Contact your suppliers
If you're having tables, chairs, cakes sound equipment or anything else delivered, make sure they're ready to go and able to meet the timelike that you've agreed.
Be an attentive host
Try and speak to everyone, and also be conscious of those who may not know many people at your party. Have some introductions in mind for people who may have a common interest.
Don't over-structure the event
It's good to have some milestones within your party where you cut a cake, play a game or give a speech, but if everyone's having fun, don't break this up because it doesn't fit with your schedule. Be prepared to adapt and go with the flow.
Part 5: Once it's over
Continue the party into the night
Summer parties where people are having a lot of fun can often spill way over the originally allotted end time. As the sun dies down and people aren't showing any signs of leaving, it's good to have the next venue in mind. That could be a local bar, or getting everyone inside to enjoy an impromptu popcorn and movie night.
Share a selection of photos
The day after, ask everyone to send you the best photos they took of your event so you can put together a 'best of' album including everyone's perspective. And don't forget to include those captured from your party photo booth! If you were hosting you may have forgotten to be on photography duties too, so this is a good way of making sure you don't miss any memorable moments.
Send out thank yous
Whether or not your party includes any form of gifts, it's still good practice to thank everyone for taking the time to come along to your party. Hopefully, it will mean lots of invites coming your way in return so you can spend the rest of your summer being a party guest rather than the host!