BLOGS 5 Unique Wedding Cake Ideas to Make Your Big Day Pop!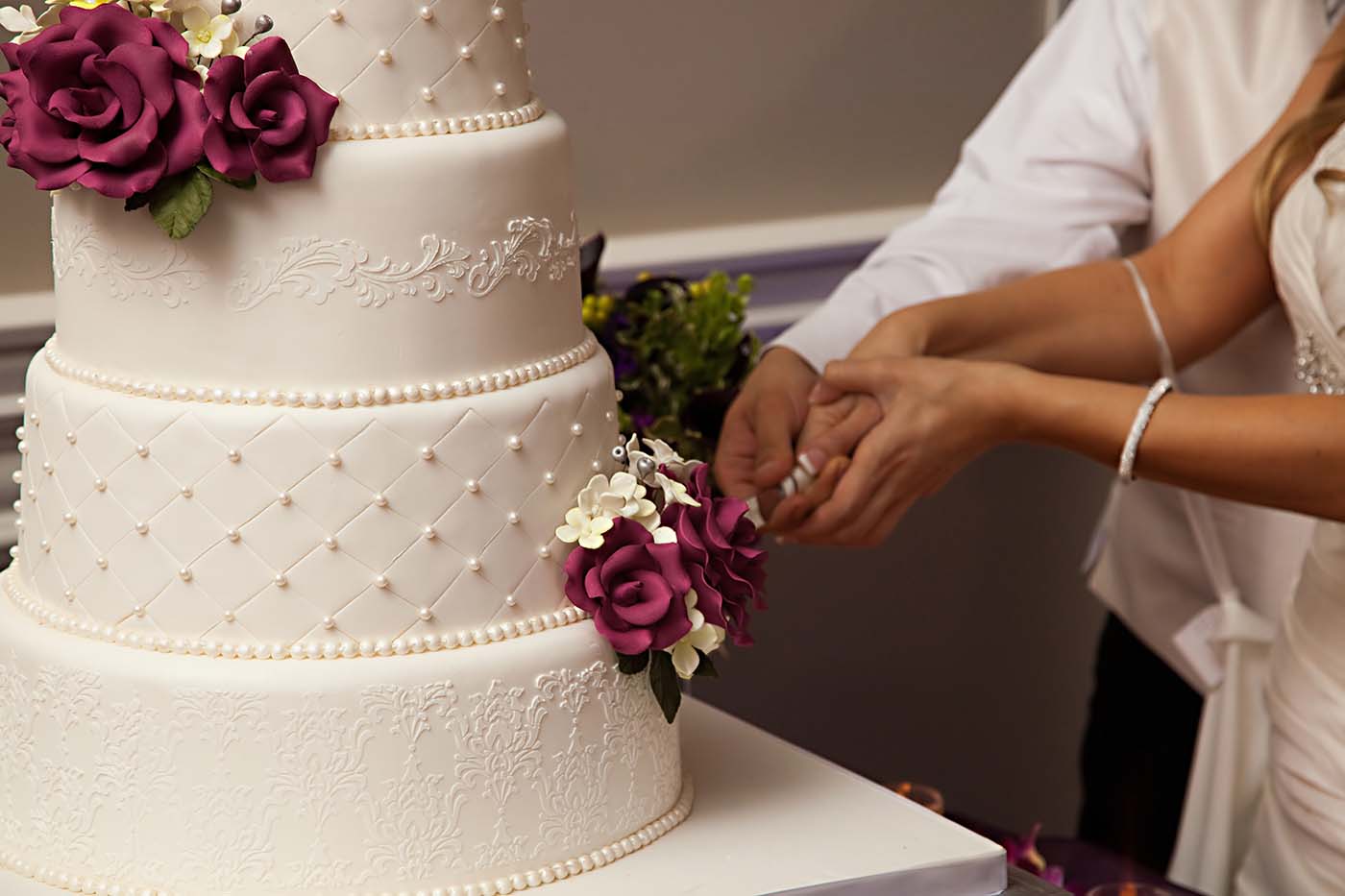 Getting married? Congratulations! Now that the planning is in full swing, it's time to find the perfect wedding cake. Say goodbye to boring plain white icing and hello to modern, unique designs that will make your special day pop! Whether you're looking for something with a bit of flair or something truly out-of-the-ordinary, this blog post has five creative ideas for you to choose from. So without further ado, let's dive right in and get cake shopping like never before!
Classic Tiered Cake – a traditional look with a modern twist
Are you ready to take your celebration to the next level? Look no further than a classic tiered cake! While this design is timeless, it's anything but ordinary when you add your own unique touch. Choose from endless custom decorations like fresh flowers, intricate piping, or even your favorite cartoon characters. The tiered design creates a show-stopping centerpiece that's as delicious as it is beautiful. So why settle for a plain old sheet cake when you can indulge in a classic tiered cake with a modern twist? Your guests will be impressed, and your taste buds will thank you.
Naked Cake – perfect for couples who want to show off their cake flavor without overdoing it on decorations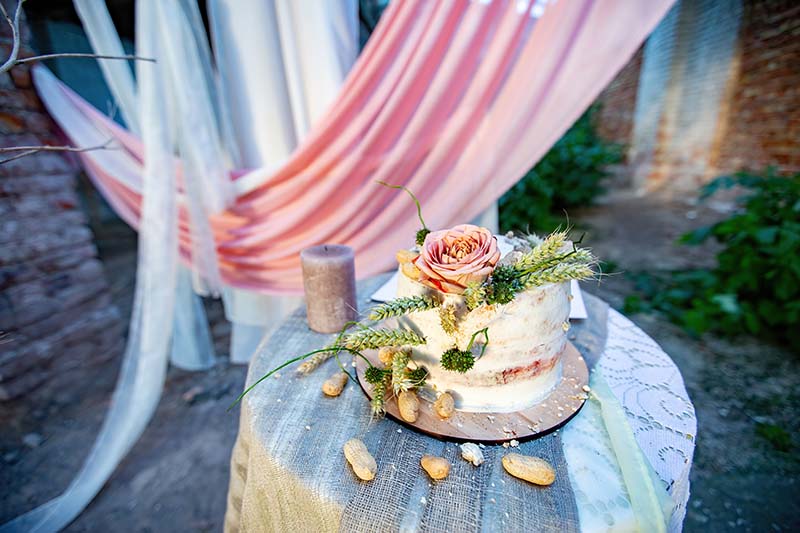 Looking for a cake that's simple yet still full of flavor? Enter the naked cake. This trendy dessert strips away all the fuss of elaborate decorations and frosting, leaving only the delicious layers of cake and filling exposed. Not only does it showcase the flavors of your cake, but it also provides a rustic and charming look. It's no wonder that many couples are opting for naked cakes as their wedding dessert of choice. So, if you want a cake that's both elegant and understated, consider baring it all with a delicious naked cake.
Custom Shaped Cakes!
Let's be honest, when it comes to weddings, the cake is always the star of the show. And what better way to make a statement with your dessert than with a custom-shaped cake? Whether you opt for a delicate butterfly design or a bold heart shape, your guests will definitely take notice. Plus, it's a fun way to inject a bit of personality into your big day. So forget the traditional round cake and think outside the box with a custom design that will have your guests snapping pics and drooling in delight.
Cupcake Tower – Perfect for those who want something different, a cupcake tower can be fun and unique while still offering everyone a yummy treat!
If you want to add some pizzazz to your dessert table, then a cupcake tower is the perfect way to do it! Not only does it offer a fun and unique twist on traditional desserts, but it's also a great way to personalize your event. Instead of having a traditional cake, why not mix it up with an array of cupcakes in different flavors and designs? Plus, with a tower, everyone can grab one and go, making it a great option for large gatherings or parties. So, if you're looking for a delicious treat that's both festive and practical, then a cupcake tower might just be the way to go!
Geometric Patterns – add an air of sophistication to your wedding dessert table
When it comes to weddings, the classic tiered cake is always a crowd-pleaser, but if you're looking to add a little pizzazz to your dessert table, consider geometric patterns. Not only do they give off a fashionable and sophisticated vibe, but they also bring an element of fun to the celebration. From sharp triangles to perfectly imperfect shapes, the options for geometric patterns are endless. So whether you're a lover of clean lines or a fan of abstract designs, there's a geometric pattern out there for you. So why not shake things up and try something new for your wedding? Your guests will surely be impressed with your cutting-edge dessert table.
With all these different cake and dessert options, you're sure to find the perfect option for your special day. From classic tiered cakes to customized shapes and patterns, your wedding cake is a representation of your unique personality as a couple. Whether you choose something traditional or modern, stylish or simple, there are endless possibilities when it comes to turning your cake dreams into reality. And don't forget the cupcakes! Cupcake towers always bring just the right amount of fun and flair to complete your wedding day look. So if you're looking for something sweet that looks as good as it tastes, then give some of these delicious options a try today!
Rounding out your wedding experience with Everlasting Productions
Between having a special wedding cake and all the decorations, every ceremony needs special entertainment! At Everlasting Productions, we specialize in creating everlasting memories of your big day. Offering DJ services, videography, and a number of other goodies in between, Everlasting Productions is here to make your wedding one for the ages. And don't just take our word for it, our reviews speak for themselves!
So if you're looking to have the wedding of your dreams, please visit our website and book your event with Everlasting Productions today!