BLOGS 5 Wedding Favors to Wow Your Guests
Though not necessary, wedding favors are always a great addition to any wedding celebration. They're a sweet gesture that shows gratitude and appreciation for your guests — so, if you can, why not reward them? 
You don't need to go above and beyond, either. If your budget allows for it, consider these 5 wedding favors that will wow your guests and leave them talking for years to come.
Chocolate Bars Make Wonderful Wedding Favors!
If you're looking for unique wedding favors, try chocolate bars! They're easy to order online and come in a variety of different styles and flavors. On top of that, they're universally loved, and you can choose from an array of different styles and flavors to match your theme. 
Another great idea to round out your chocolate bar endeavors is to personalize them! There are plenty of vendors online that can make your confectionery vision come true. Consider adding your wedding date over a sophisticated background to make for a memorable visual. Moreover, you have the choice of either dark chocolate or milk chocolate. Either way, everybody wins!
Bottle Openers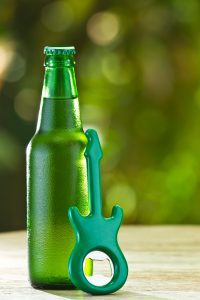 Bottle openers are another great choice for wedding favors. They can be used for opening wine bottles, liquor bottles, and pretty much any bottled beverage without a cap. There are many different styles of bottle openers available including ones that look like keys, guitars, and even the Millennium Falcon from "Star Wars!"
With bottle openers, you have an infinite number of possibilities when it comes to customization, as they come in different shapes, sizes, materials and colors and can be used again and again. Give your guest bottle openers as wedding favors and they'll be thinking of you every time they go to crack open a bottle — creating lasting memories to come!
Personalized Wine Label
This one's for all our wine lovers out there!
Personalized wine labels are a sophisticated way to show your guests that you have put thought into the gift they are taking home. They can also be a perfect option if you're on a budget and don't have much money to spend on favors. In fact, if your budget is tight, focus on the quality of the wine label rather than the wine itself.
There are many ways that you can personalize these little treasures, including:
Your name(s) and date of wedding

Names of the bride and groom

A fun quote or wordplay (for example, "Wine is constant proof that God loves us, and loves to see us happy" — Benjamin Franklin)
Leather Luggage Tags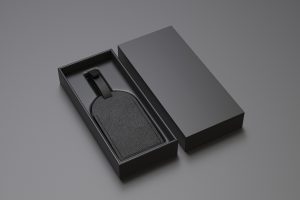 Do you have any travelers amongst your friends and family? Leather luggage tags should be on top of your wedding favors list then! Luggage tags are a fun way to add some whimsy to your guests' gifts. They come in many styles and can be customized with any font, so you can find one that matches the rest of your decor/crowd aesthetic.
Colored Pencils
Colored pencils are simple yet effective wedding favors to give your guests of all ages. They're small and portable, making them easy to pack around. You can give them away as a gift or use them as party favors by putting them in decorative boxes with ribbons around the lids or spines of the containers, which makes for an even more elegant presentation.
If you want to get really fancy (and if your budget permits), you can even personalize your colored pencils further by printing out names on stickers and attaching them to each individual pencil (this would work best if you have kids at your wedding). This way when people take their gifts home from your reception they'll know exactly who gave it to them!
Colored pencils are also useful for creating art projects such as pictures or drawings using different shades of color, so there's no shortage of ways these fun little items can be used around the house!
The Everlasting Productions Promise
While we don't offer wedding favors, Everlasting Productions is committed to creating… well, everlasting memories for your wedding! With a number of services — from DJing to photography to video production — Everlasting Productions provides you with an experience that you'll surely never forget for your big day.
To learn more about our services and what we do, please visit our website and contact us today!