BLOGS Struggling to Find the Right Wedding Ring? Read This!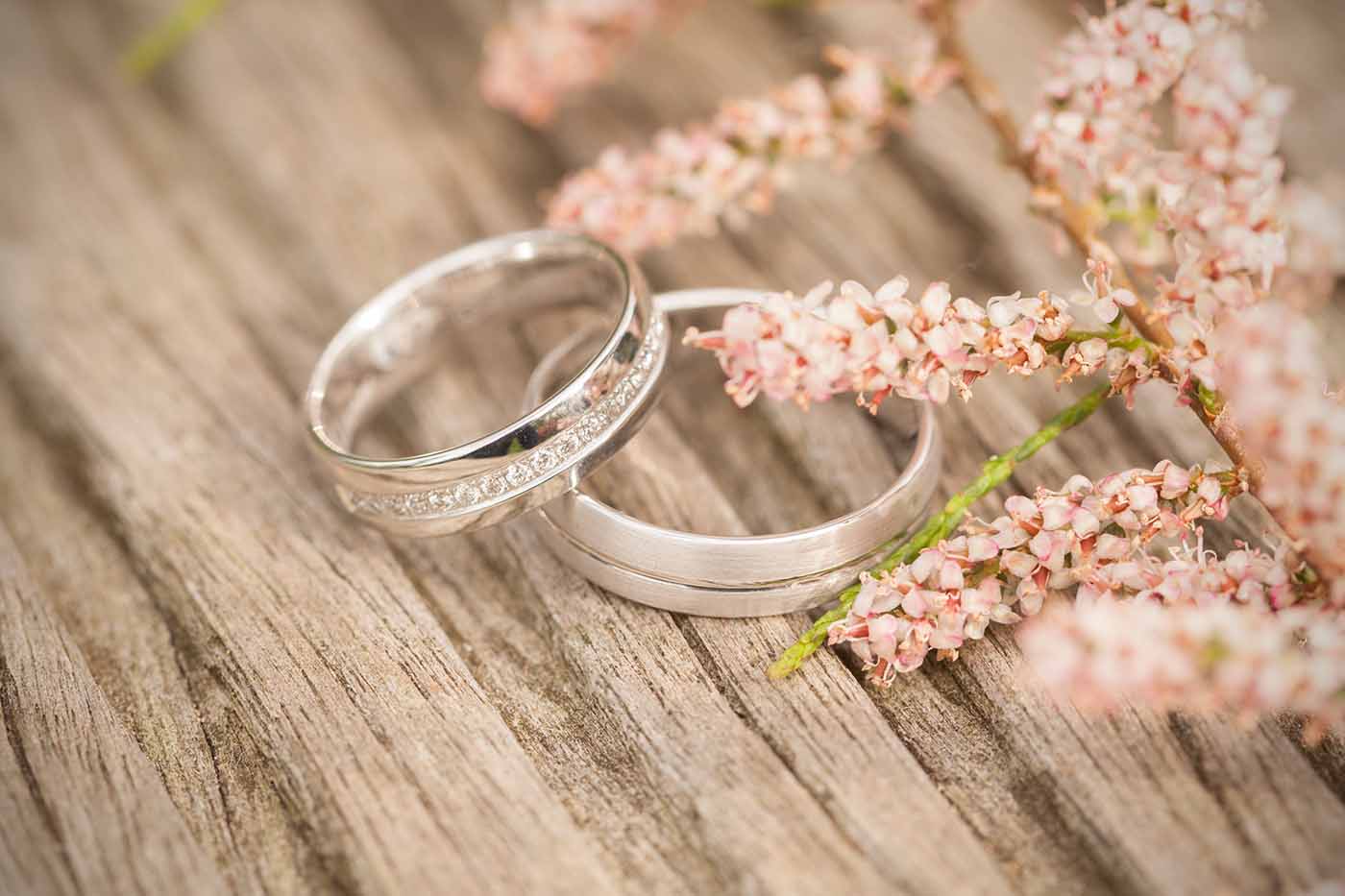 Are you in the middle of planning your wedding and can't seem to find the perfect ring? You're not alone! With all the options out there, finding a beautiful and affordable wedding ring can be overwhelming. But don't worry — our ultimate guide to choosing the right wedding ring is here to help. We'll provide tips on picking material, staying within budget, and making sure you buy something that's truly special for your soon-to-be spouse. Whether it's gold or silver, diamond or gemstone — no matter what kind of ring you're looking for — we got you covered! So if you're ready to take some stress off your plate while creating a stunning accessory for one of life's biggest milestones, then read on as we bring you everything from A-Z about selecting the best wedding ring ever!
Why it's important to pick the right ring – choosing one that represents love, commitment, and celebration of marriage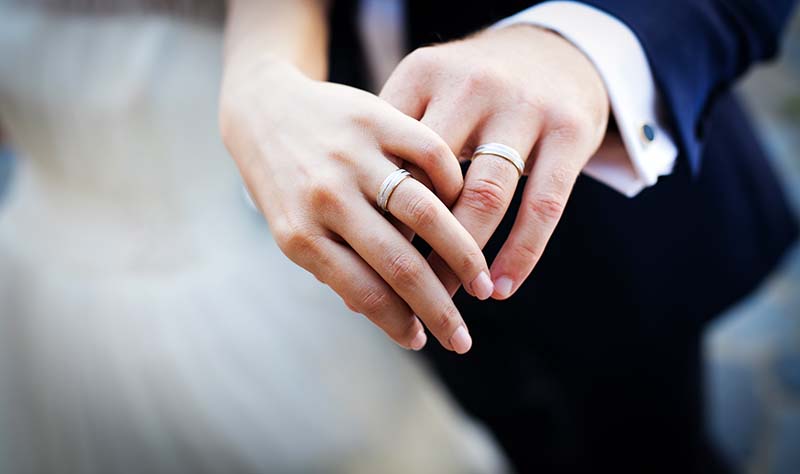 When it comes to tying the knot, one of the most important decisions you'll make is choosing the perfect ring to represent your love and commitment to one another. A wedding ring serves as a symbol of the unbreakable bond that two people share and is a powerful reminder of the vows exchanged on that special day.
Aside from being a beautiful piece of jewelry, a wedding ring signifies a celebration of your partnership and the journey you'll embark on together. So, it's important to take the time to choose a ring that is not only a reflection of your unique style but also embodies the love and commitment you share with your partner. After all, your wedding ring is a constant reminder of the love story you've created, and is something you'll cherish for a lifetime.
Different types of materials for wedding rings and which one is best suited for your budget
When it comes to choosing a wedding ring, one of the most important factors to consider is the material it's made of. There are a variety of options available, each with their own pros and cons.
First up, there's gold. This classic choice is available in different karats and colors, making it versatile and timeless. However, it can be a bit pricey for those on a budget. Next, there's platinum. This durable metal is hypoallergenic and won't tarnish, but it can come with a hefty price tag.
If you're looking for something more affordable, consider options like white gold or tungsten. Both are durable and stylish, without breaking the bank. Ultimately, the best material for your budget depends on your individual tastes and financial situation. So, take some time to weigh your options and find the perfect ring for you and your partner.
How to pick a style that will make your significant other happy – discuss different patterns, settings, and stones available
It's no secret that choosing an engagement ring can be a stressful experience. You want to pick a style that will make your significant other happy, but with all the different patterns, settings, and stones available, where do you even begin? First, consider your partner's personal style — do they prefer classic and timeless, or unique and eclectic?
Once you have an idea of their taste, you can start exploring different settings, such as solitaire, halo, or vintage-inspired. From there, you can choose from a wide range of stones, from the traditional diamond to colorful sapphires or vibrant emeralds. Remember, at the end of the day, the most important thing is that your partner loves the ring you choose, so don't be afraid to get creative and have fun with the process!
Tips on care and maintenance of the ring – cleaning, storing, repairs, etc.
Your ring is like a cherished companion – always by your side, through thick and thin. So why not treat it with the utmost care and love? Cleaning your ring is a simple task that can be done using some household items. Just mix some warm water with mild soap, dip your ring in, and give it a gentle rub with a soft-bristled toothbrush.
Storing your ring safely is also important, to ensure it doesn't get damaged or lost. Try storing it in a jewelry box with compartments or a pouch for extra protection. And if your ring needs some repairs or resizing, don't hesitate to take it to a trusted jeweler. These little acts of love will keep your ring shining bright for years to come.
Exploring options outside of buying a physical ring – custom-made jewelry pieces or virtual rings
When it comes to expressing our love through jewelry, the classic choice has always been a physical ring. But what if you want something more unique and personalized? Enter the world of custom-made jewelry pieces. From necklaces to bracelets to earrings, you can create something that truly reflects your significant other's style and personality.
And for those who want to be even more unconventional, there's the option of virtual rings. These digitally designed rings won't be physically worn, but they can still be a meaningful symbol of your commitment. So whether you go traditional, custom, or virtual, there are plenty of options to express your love through jewelry.
The importance of choosing an ethical source – talk about purchasing from companies committed to sustainability & ethical practices
When it comes to spending your hard-earned money, it's important to make sure you're supporting companies that align with your values. Choosing an ethical source not only benefits the environment and other people, but it also ensures that your dollars are going towards companies committed to sustainable and ethical practices.
From fair labor practices to reducing carbon footprints, these companies prioritize doing what's right for both people and the planet. So next time you're shopping, take a moment to research the brands you're considering and choose to support those that are making a positive impact. Your small decision can make a big difference in the world.
Rounding out your wedding experience with Everlasting Productions
In conclusion, selecting the right wedding ring is no easy feat. With a wide assortment of materials to choose from, picking the one that fits your budget and appeals to your significant other can be an overwhelming decision. Picking a style that compliments your unique relationship is key, as well as investing in proper care for a ring you'll cherish forever.
Furthermore, there are plenty of companies out there committed to creating sustainable and ethical jewelry pieces for you and your spouse-to-be. It's also important not to forget about exploring options beyond traditional physical rings — custom jewelry pieces or virtual rings can make for a truly unique experience! Ultimately it all comes down to personal choice, so make sure you take the time to find the ring that best suits you and your partner's desires.
Every wedding needs a full-service wedding event company to round out their event. With DJs, photographers, and all the fun you need in between, Everlasting Productions has your back — and don't just take our word for it. Check out our rave reviews here!
To complete your wedding experience, visit our website and contact Everlasting Productions to make your wedding a night to never forget!