BLOGS 10 Essential Tips for a Beginner Event Planner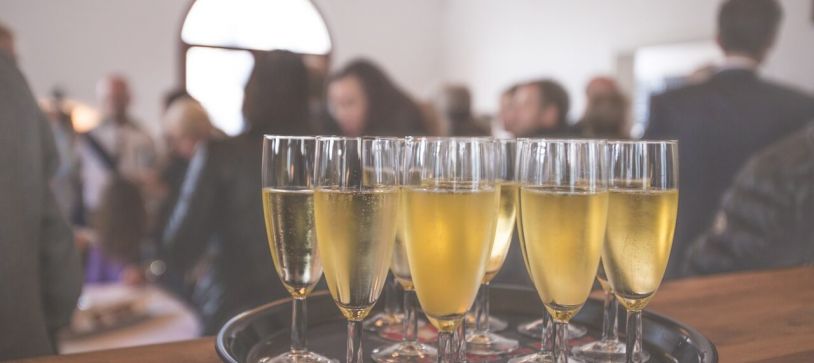 By Martin Laird
Source: Classy Career Girl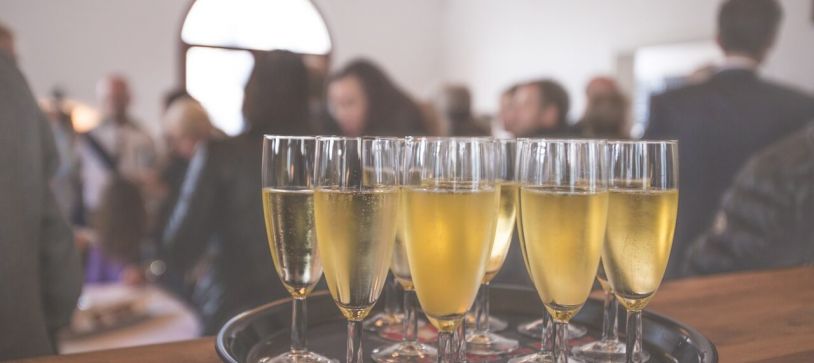 Welcome to Event Planning 101, where the sun always shines, and nothing can go terribly wrong. There's nothing that tough about being an event planner. You just have to plan and design an event from scratch, right? A piece of cake.
Wrong.
A beginner event planner envisions an ideal event, where everything goes as planned while a pro event planner knows that no matter how well you planned ahead there's always going to be something that goes wrong.
The success of a great event planner is about knowing what to do when things begin to get out of hand. In other words, a great event planner will always be calm and collected, regardless of the circumstances. Don't know a thing about event planning? Here're a few tips to get you started.
1. Known Who Your Client Is
The first step to becoming an event planning wizard is to get to know your clients. This is a critical aspect of the job because all your preparations must be done according to your target audience. For example, if you're planning a corporate party, it may be fine to introduce a moderate drinking or networking game to get things going, but you should probably refrain from this when planning a wedding.
2. Look Out For Major Holidays
When planning your event, make sure that you don't schedule it close to an important holiday like Easter or Christmas. If you do this, the chances are that you are going to end up with a lot of empty seats and a lighter wallet. In order to make sure that your target audience attends your own event, check to see if there are other popular events going on at the same time. You don't want them to have to decide between your event and another event.
3. Flexibility Spells Success
Perhaps one of the most painful lessons learned by amateur event planners is the need to become very flexible. Keep in mind that planning an event is part art and part science, meaning that if you go out there expecting things to go exactly according to your plan, you and your guests are going to have a rough time. Be flexible when it comes to selecting the location, hiring a structure, the menus, the band and everything needed to get your gig up and running.
4. Keep on Eye on Your Budget
Pay close attention to your budget when planning your event. Even if you have a large budget, you should not jump the wagon to buy a bunch of stuff. You may need that money to cover certain things, like a band or extra menus.  Emergencies can always come up last minute so make sure you have some cash handy. Moreover, don't go out there thinking that you can't do anything on a tight budget, because no matter how small or big your budget is, there is always a solution. You just have to be creative.
5. Find Sponsors
Ideally, an event can be planned without the need of outside support. But, in real life, you're going to need a lot of support from people who actually have money in order to get things started. How do you encourage outside sponsors to invest in your event? By telling them how you are going to pay for the event. If you come up with an accurate profit plan, like how much income you'll get from selling tickets, they'll be more impressed and more willing to invest in your event than by showing them just an overview. Also, make sure you share with them how many people are likely to attend and the target audience so they can visualize the event and the success of their brand if they sponsor the event.
6. Use Social Media
You should take full advantage of technology and social media in event planning. As baffling as it might seem at first, social media can really help you promote your event faster than any other means. Before jumping the social media wagon though, keep in mind that your event has a specific target audience and you should use only appropriate social media channels. For example, if you're throwing a corporate event, it would be a good idea to use Facebook, instead of Instagram or Snapchat.
7. Create a Promotional Clip
In order to make the event more inviting, you should definitely try and create a promotional clip. And, to make it look even more professional, you should hire a studio to do the job for you. If you are on a low budget, you can try creating your own promotional material. Just remember to bring along a professional camera.
8. Give It Your Best
Don't put your feet up just yet. Planning the event is the easy part, but making sure that everything goes like clockwork is the hardest part. Be sure to check out how things are going from time to time. If you see anything that might get out of hand, act on it before it is too late.
9. Select a Great Catering Service
It's very important to do your due diligence and make sure you select a great catering service. Often, you get what you pay for so don't shop only on price. Food can make or break your event so this needs to be a priority when planning your event. Check out the local services around you to see what they have to offer and don't make a quick decision. Test out their food and make sure you are comfortable with the staff that will be available on the day of the event. You don't want any surprises.
10. Offer incentives
Be sure to include some incentives for those who arrive early or purchase early. People generally love incentives and will probably enjoy your event even more. Offer prizes and giveaways as well to get your attendees excited.