BLOGS 10 Steps to Finding a Great Wedding Photographer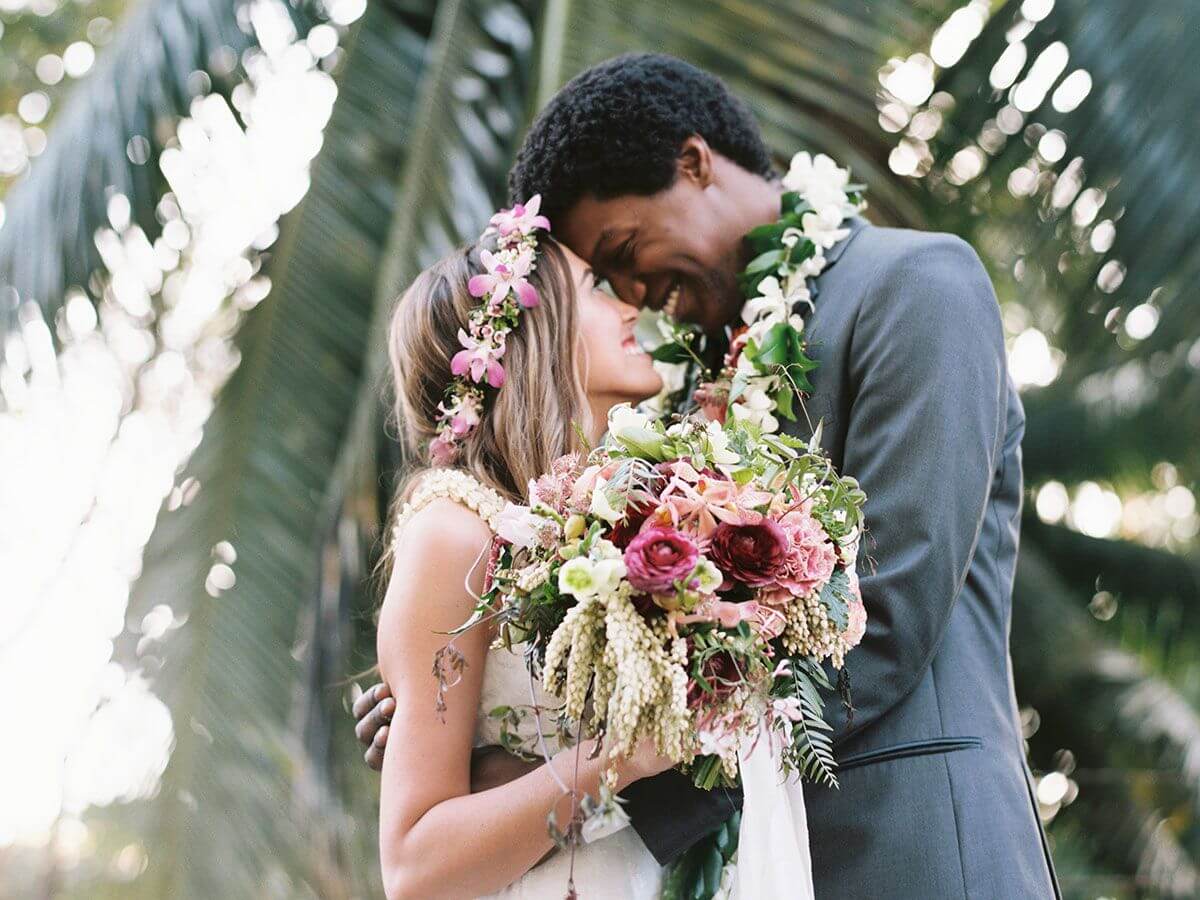 Source: The Knot
Unlike the work of your other wedding vendors (music, flower arrangements, cake), photographs aren't things you can hear, smell, taste or even see at first—you don't really know what you're getting until after the fact. That means careful research and selectiveness regarding professional skills, artistic style and personal demeanor are extra important when choosing your photographer.
Step 1: Settle on a Style
Before you begin researching photographers, you'll need to first decide what type of photography style you prefer, as that will help determine which kind of photographer you'll want shooting your wedding. Get inspired! Spend time pouring over any kind of imagery you love, from décor shots to a fashion blogger's Instagram feed. Once you have a good collection of inspiring photographs, try to narrow in on what draws you to them specifically and dissect what feels most authentic to you and your partner. Maybe that's formal-posed portraits, a classic photography style or a lifestyle, photojournalistic feel. If you love sharp and contrast-y shots, perhaps a photographer with a flair for the dramatic is the right choice for you. Remember that you don't necessarily need to narrow in on one style in particular, since many wedding photographers can do a blend of portraiture and documentary-style shots, a mix of black-and-white and color images and so on. But if there's a special style you love, make sure to focus on photographers who specialize in it.
Step 2: Do Your Homework
Start your search by reading reviews from recent newlyweds and browsing local listings, like the ones on The Knot Marketplace. Carefully review potential photographers' websites and blogs to check out photos of other weddings they've shot, which will give you an idea of their style. How do they capture the moments important to you, like a mother bustling her daughter's gown or an emotional first look? The design of the website may also have clues about the photographer's personality and sensibility. Check out their Facebook, Instagram and Twitter pages too, if possible. Is the feedback from clients positive? How does the photographer respond? How do they interact with their Instagram followers, do they seem friendly and personable? You get the idea.
Step 3: Set Up Interviews
This is not a decision that can be made on looks alone—you must meet your potential photographers in person. If you like what you see on their site—and their fees are in your ballpark range—call to see if they're available for your wedding date. If available, go ahead and send an introductory email with a bit about you and your soon-to-be spouse, you event and the vision for your day, and feel free to attach five or so of your very favorite photos from your research so they know what you love. If the photographer is already booked on your date, you may want to see if they have an associate or can recommend another shooter with a similar style. Set up in-person meetings with three to five potential photographers who are available on your wedding date to look at more of their work and assess whether your personalities mesh. Be prepared to talk about your venue, wedding style and what you envision for your photos.
Step 4: See a Few Full Wedding Albums
Don't base your decision solely on what you see in a photographer's highlights gallery or album. For good reason, photographers show prospective clients a portfolio of their best pictures, all from different weddings, so you're seeing the best of the best. The problem with that is you won't get a well-rounded idea of their work. Ask to see two or three full galleries from real weddings they've shot (not someone else at their company) so you can get a better idea of what your complete collection of photos might look like after the wedding. If you see that the full gallery photos are just about as good as the ones chosen in the highlight gallery (that is, they're all so good it's impossible to choose!), you're on the right track. And ask to see at least one or two complete albums of weddings that are in similar settings to yours. For example, if you're planning an indoor affair with dark lighting, don't just look at weddings shot outdoors in natural sunlight. And if you're planning to say "I do" on a beach at sunset, you'll want to see examples of that.