BLOGS 15 Simple Steps to Creating the Best Seating Chart for a Wedding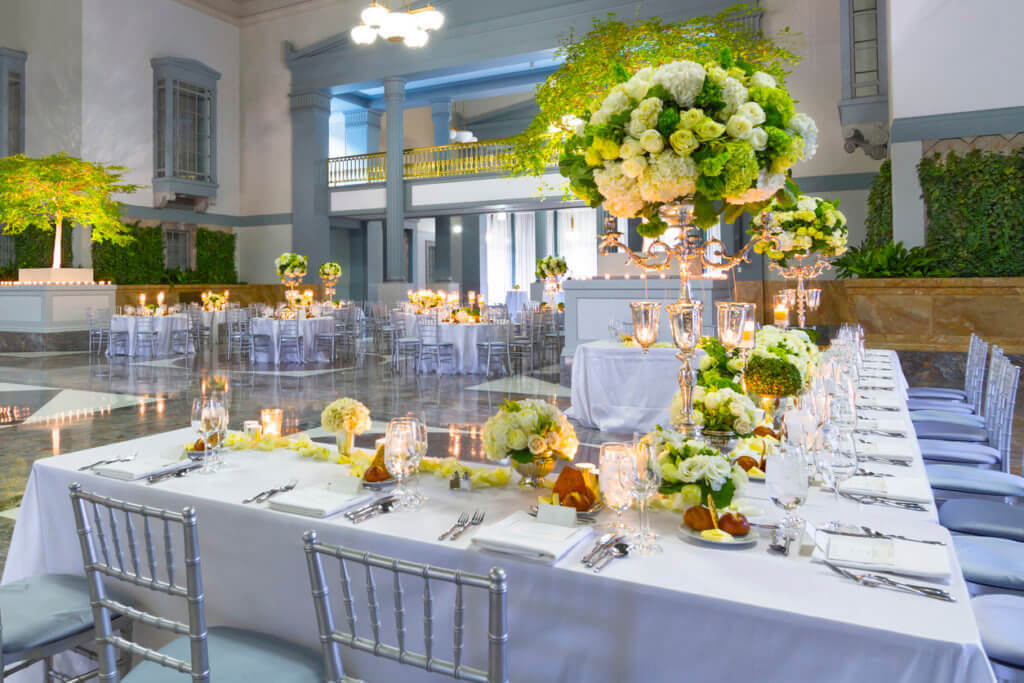 By Maria Waida
Source: Social Tables
If you need to create a seating chart for a wedding, don't panic! By reading this guide you're already one step closer to wedding reception bliss. Here we've answered your most pressing seating chart questions and broken down the process into small, easy-to-follow steps. You'll also find instructions for creating a digital seating chart that will make the whole process smoother and more enjoyable.
Answers to frequently asked questions about how to create a wedding seating chart
Before we dive deep into the process of actually making a seating chart, let's get some of the most common questions and concerns you might have out of the way.
How do you seat guests at a wedding reception?
Every wedding is unique. Each aspect of the event should be customized to fit the personalities of the happy couple. But there are a few best practices you can follow to streamline the task. We'll get more into that in a little bit.
Do the bride and groom's parents sit together?
It depends! Do they get along? If so, they'd probably love to share their happiness together on the wedding day. If they don't prefer to celebrate together, seat them with other close relatives at separate family tables.
Should you assign seating at a wedding reception?
You might be wondering if you even need a seating chart at all. A good rule of thumb is, if you have over 75 guests or you choose to do seated dining, you should definitely use one. But even if you have a smaller group and opt for buffet-style, a chart will help whole event feel more organized. This empowers guests to relax and keep their focus on celebrating.
Which side of the room does each partner's side of the family sit at reception?
If your wedding is also a religious ceremony, your beliefs will determine which side of the family sits where. Also, it varies from culture to culture. For example, Christian ceremonies often place the bride's family on the left while Jewish ceremonies seat them on the right.
Does the bride sit to the right of the groom?
Just like in the last question, the kind of religious ceremony you have could decide which side the bride sits. Otherwise it's up to you!
Does the bridal party have to sit together?
Nope! If the bridal party is made up of friends from all different areas of the happy couples life, consider seating them among guests they'll feel most comfortable with. But if they do know each other or get along well, they'll probably enjoy the experience of sharing a table. Either way, focus on who they'll most likely want to sit with and go from there.
Do you need place cards at a wedding?
If there is a large wedding guest list, a seating chart will help coordinate everyone just fine. If your reception is on the smaller side, place cards will be more appropriate.
Now that you know the basics, let's get started on your digital seating chart.