BLOGS 33 Tips for a Bride Planning Her Own Wedding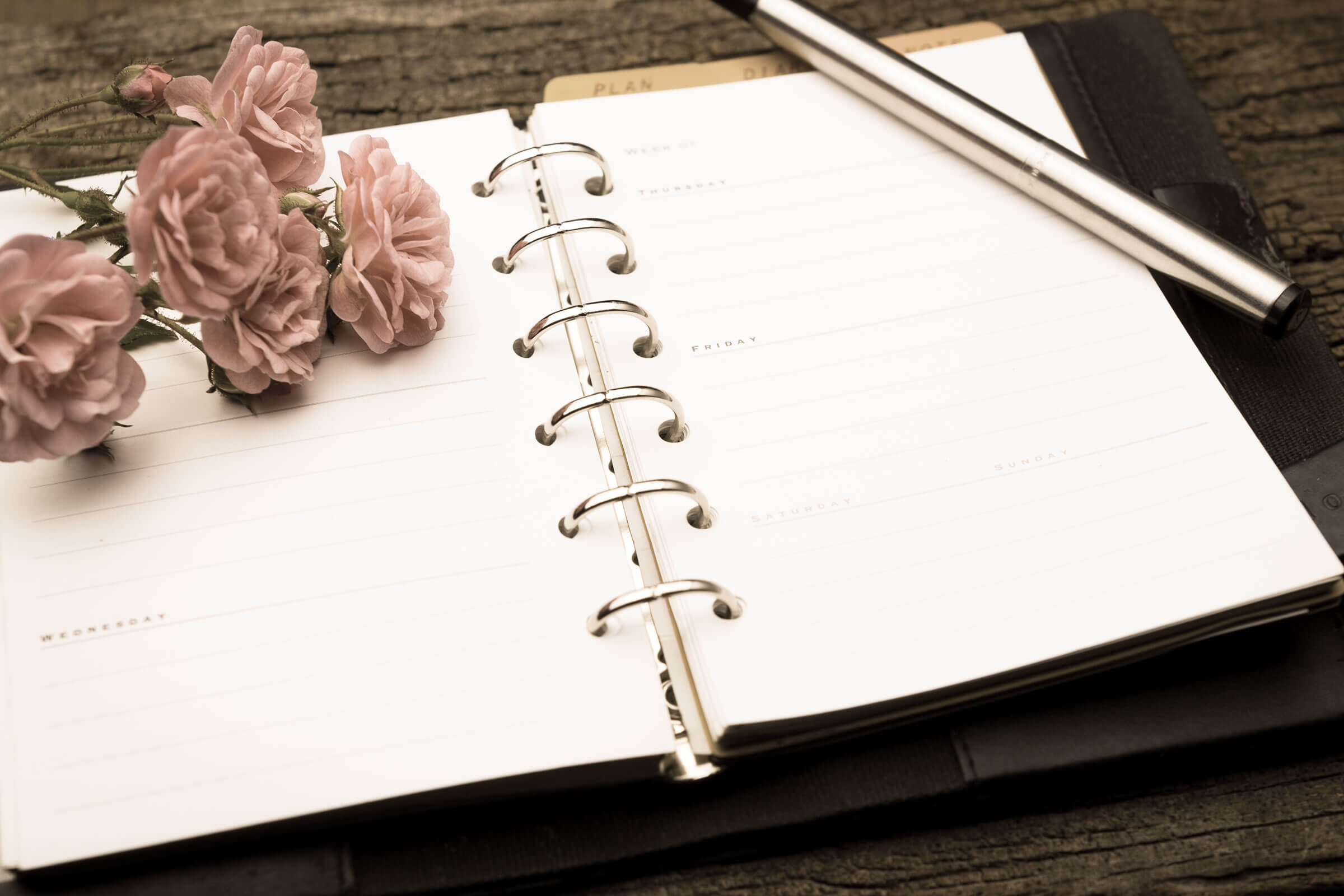 By Mindy Weiss
Source: Brides
Consider this your DIY wedding planning checklist!
First thing's first: planning a wedding can feel pretty overwhelming at first (trust me, I do it for a living). While recruiting a professionals to help out can be pretty ideal, maybe you're working under a tight budget, or maybe you simply love going the DIY route. It may be a lot of work, but it is possible to plan your own dream wedding!
It just takes a bit of organization to keep everything on track when you're faced with endless decisions, lists, deadlines and, you know, your own life to deal with. The trick is taking things one step at a time and recruiting friends and family (including that future spouse of yours!) to help. And give yourself plenty of time to plan. You'll make things so much harder on yourself if you try to plan and oversee every detail and try to do it all at the last minute. A longer timeline is your friend here—aim for around a year if possible. Now, where do you begin?
Once you've spent some time spreading the news of your engagement and actually enjoying that special time, the budget will need to be the very first thing you finalize to get the wedding planning train going. And that can involve some uncomfortable conversations if you have any family members who are planning to chip in for the big day. So don't delay! Have those conversations early and determine the amount everyone is comfortable spending, and then build in a 10% "splurge cushion" for any unexpected costs or urges you'll inevitably succumb to. Be prepared for a reality check when it comes to budgeting for this big day. Many couples don't realize the costs involved and may find that their dream wedding is a bit out of reach. In that case, be prepared to prioritize. You really can have your ideal wedding on almost any budget if you iron out what exactly is important to you and focus on those few things.
With the budget in place, it's time to start getting inspired and delving into the nitty gritty details! Have some fun with this part; now's the time to indulge in all those bridal magazines (ahem, BRIDES!) and blogs to get a sense of the style of wedding you want. Think about weddings you recently attended. What did you like? What would you do differently? Real life experience is always the best form of inspiration. Don't forget to involve your fiancé in this step as well! Your wedding should represent both of you as a couple.
Organization is key when planning your own wedding. You'll have so many balls up in the air at once, you'll need a way to keep track of everything. You can use spreadsheets or one of the many wedding planning management apps or programs out there. Just find what works best for you and stick with it. Just remember that even with the most meticulous planning and organization system, there is bound to be some chaos from time to time. Try your best to plan ahead and don't be too hard on yourself.
See more: The 25 Best Wedding Planning Websites and Apps for Every Kind of Bride
The most important thing to keep in mind: Try to have some fun! This is your wedding after all! Don't get too hung up on those tiny details and focus on what's truly important: a happy marriage with the person of your dreams.
Now that you're armed and ready to begin the planning process, here are some of my top tips for planning an unforgettable wedding.
(And for more specific info on what to do the week before your wedding, check out our guide here!)