BLOGS 4 Questions to Ask Before You Plan Your Next Event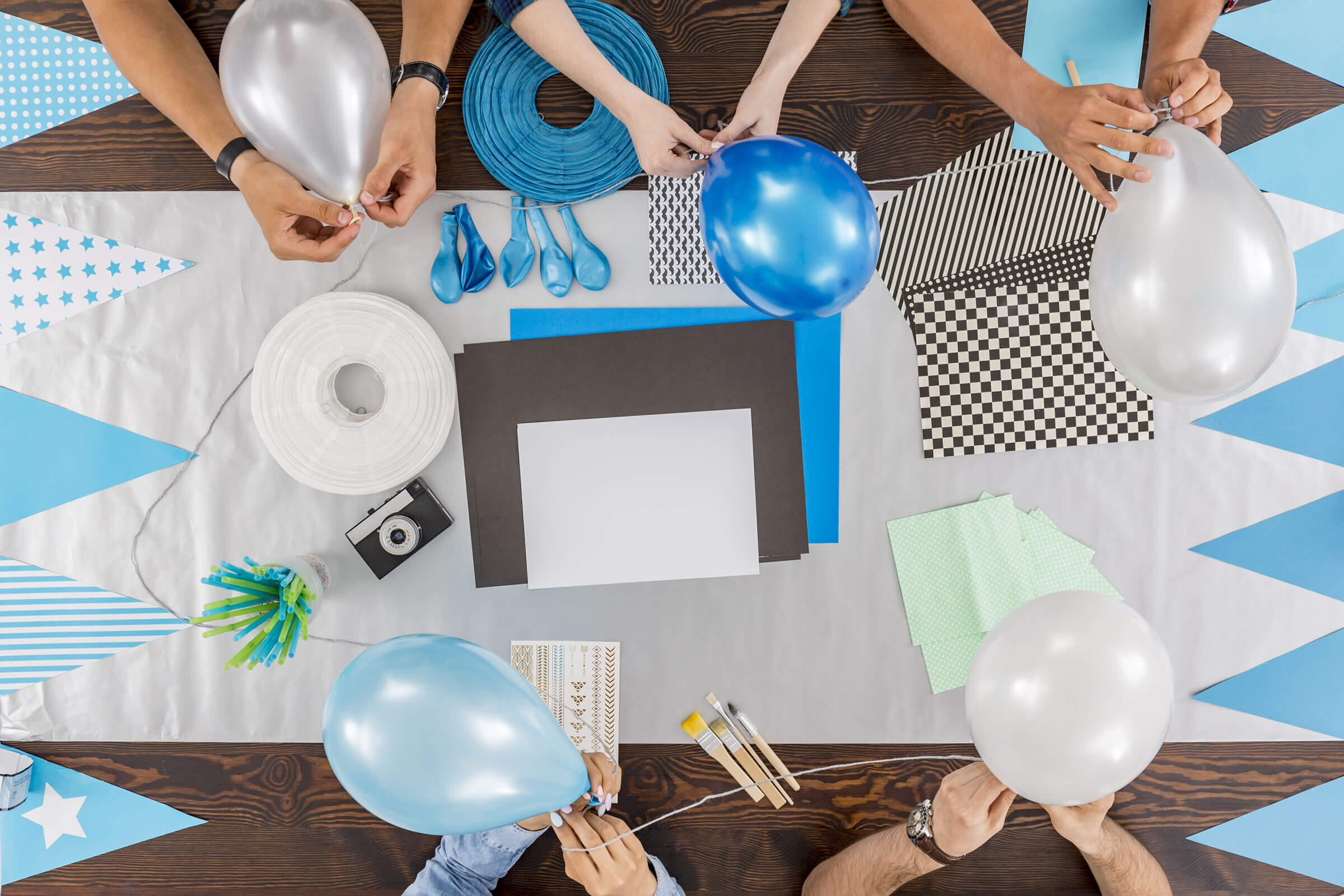 By Rebecca Andruszka
Source: The Muse
For the past few months, I've been trying to put together my organization's schedule for 2015. The most important thing I had to do was to make sure that I knew when all of our events were happening. But before I could pencil them into my calendar, I first had to get a sense of what events I really needed to plan.
For nonprofits, the events you host are the primary ways that your community will interact with your organization. And so, it's vital that they represent you well. A hastily thrown together event will look it—and make it seem like your organization is incompetent. To make sure you host the best events possible , it's important that you prioritize your events and plan them to be as effective as possible.
Over the past 10-plus years I've spent working for nonprofits, I've developed four crucial questions to ask myself before I decide to plan an event.
1. What Does Our Organization Need From This Event?
Basically, why are you considering hosting this event in the first place? Are you trying to raise money ? If so, how much? Are you trying to meet new supporters or forge new connections? If it's not a fundraiser, maybe you're trying to attract new clients or educate the folks who are already part of your organization about a new initiative.
If this event isn't doing anything for you, why are you doing it? You need to establish what stake your organization has in the outcomes of the event before you commit time and resources to it. This will also help you prioritize the event within the context all of your other activities.
2. What Do Your Guests Need From This Event?
Although you should consider your needs first, the event is actually about your guests.In order for you to reach your goals (which you outlined using the question above), you need to entice attendees to interact with you in the right way.
Talk to past and potential guests about what they like about your events and what they'd like in the future. Do they like feeling like an "insider" or being publicly recognized for their generosity? Some might say that they like loud, lively events; others may prefer a more mellow night. A bonus benefit of this strategy is that the people you interview will definitely want to see how you took their advice at your next event.
3. How Are We Going to Do This?
Now that you have a sense of what your guests will need, you have to think about how to give them what they want. For example, if your guests need to have a better understanding of your program, maybe you decide to have a client speak at the eventabout his or her experience with that particular program, or you show a video and distribute reading materials about your model. Or, if you have a major fundraising goal and a fun-loving audience, maybe a live auction is the way to go.
Since this is just an outline, you don't need to dive too deep into the details or fully commit to anything yet. However, if you realize that you don't have the capacity to do an event that will meet the needs of your organization and guests, now is the time to figure that out. You don't necessarily have to scrap the idea , but this question will help you figure out if you need to downsize or recruit extra help.
4. How is This Event Different From Other Events?
There is nothing worse than going to the same event twice in one year—and nothing could be more costly for the host. If you find yourself planning a lunch, dinner, and golf outing for the same group of donors in the same year, you can expect donor fatigue and diminishing returns on investment. Instead, consider planning one major blowout event for those donors, and then a smaller event for your prospects or best volunteers.
In Action
To help you get started, here's a sample strategy for an event I recently put together using these four questions:
What Do We Need?
Raise $50,000
Upgrade five donors
Attract 10 new donors, three at $5K or higher
Introduce new capital campaign
What Do the Guests Need?
To feel confident that their money is being wisely invested
A chance to see the program first-hand
Justification to give more—beyond the ticket price
How Are We Going to Do This?
Engage board of directors to invite new donors
Set up pre-event lunches with current donors to upgrade
Invite a program participant to speak
Hire new designer for invite and program
Feed them well—consider asking local chefs
Set up text-to-give capability
Hire a band
How is This Event Different?
Our only sit-down dinner
Only event targeted at our major donors (60s-70s, mostly retired, mostly past or current volunteers)
Only event that all board members usually attend
Usually scheduled for the spring, at the same time as client graduation
Event planning can be an exhausting, time-consuming task—even more so if your events are actually meeting your goals. Ask yourself these four questions, however, and you'll be able to better strategize for your events and determine which ones are really necessary and worthwhile for your organization.