BLOGS 5 Fall Wedding Ideas That Leave Everlasting Impressions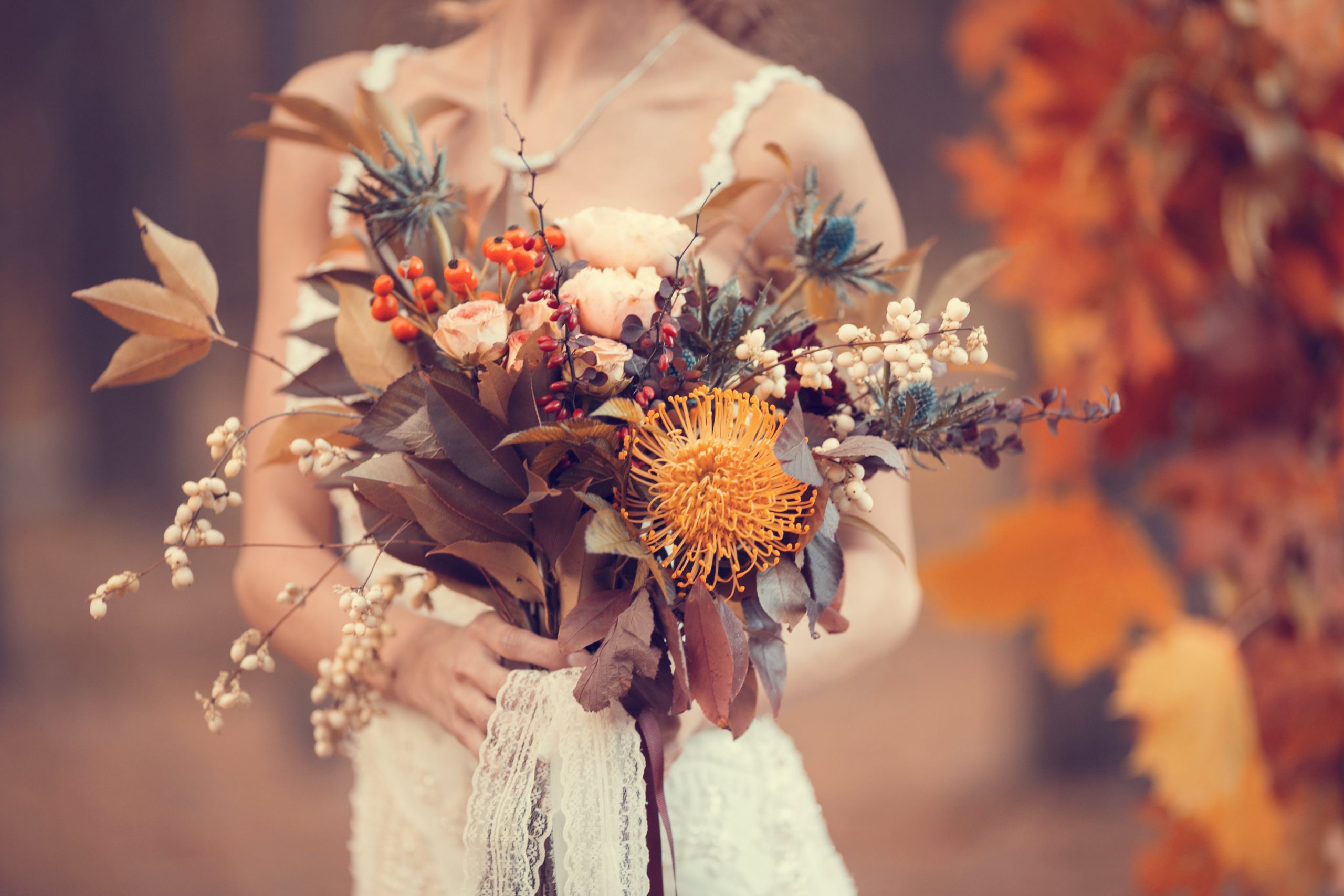 As the summer comes to an end, fall slowly approaches. If the colder weather and the falling leaves are your aesthetic, you'll probably want to plan a wedding in the fall.
Chances are you're feeling the nerves and jitters that come along for the ride (and no, it's not the chilly weather!). If you're interested in planning a fall wedding, here are some creative ideas that'll leave an everlasting impression on your wedding guests.
Autumn-Themed Altar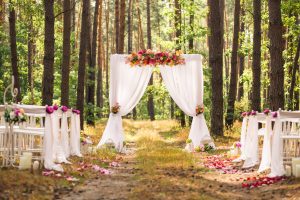 If you're in need of some fall wedding ideas, look no further than an autumn-themed altar! It's the perfect accent to a fall wedding and will surely leave your guests feeling seasonally festive.
​​The altar is an important part of any wedding. It's the first thing you see as you walk down the aisle and the first thing guests see as they enter your reception space. With this in mind, you can take that altar to the next level with some extraordinary decorations. Consider the following:
Fall decorations

: Autumn leaves, pumpkins and other fall flowers can be used to decorate the altar area with beautiful colors and textures. Consider adding a few candles for extra flair if you want to create a more intimate or romantic vibe at your nuptials!

Fall colors

: The use of bright reds, oranges and yellows (as well as deep greens) will help set the tone for an autumn wedding day full of love—and perhaps a little bit of spice! Just make sure not too much heat comes off those candles because otherwise it could get pretty uncomfortable inside these tight spaces where everyone has congregated together under one roof…especially when things start heating up between them later on down inside those same spaces at night!"
Scenic Ceremony Space
Fall wedding ideas don't always have to be so seasonally-oriented. Why not combine the prospect of a beautiful wedding with a scenic vacation as well?
Consider moving away from the popularly urbanized locations like New York City for a weekend in the mountains. Being amongst nature, you may be surprised by how much greenery feels like home once those doors open up onto a serene outdoor setting complete with trees swaying in the breeze below blue skies — making those beautiful cloudy days feel quite celestial!
Halloween Aesthetic
Of course, it wouldn't be October without a Halloween aesthetic! This is one of those fall wedding ideas where the time has to line up correctly. If you choose to go for the Halloween aesthetic, you have to strike while the iron is hot (aka before October 31!).
Consider breaking out the pumpkins, the bats, and the ghouls for an awesome Halloween surprise! You can go all out with a Haunted House theme or even a graveyard theme! The possibilities are endless. But you don't have to overdo it — even some spooky stylistic accents will suffice!
Fall Wedding Ideas Include Cocktail Lounges!
Incorporating a cocktail lounge is one of those perfect fall wedding ideas for adults! Drinks are almost a given to celebrate weddings, so why not dedicate a spot for it? 
Cocktail lounges are all about the drinks, so make sure to have plenty of options for guests to choose from. You'll want an assortment of both alcoholic and non-alcoholic beverages, as well as snacks to pair with them. Consider having a bartender on hand to mix up some signature cocktails in addition to selling bottles of wine or beer at the bar itself.
You'll also want seating areas that are comfortable and convenient for guests who want nothing more than to kick back, relax and enjoy themselves without worrying about getting up for another refill every five minutes (or being able to easily walk away from their table).
A Rustic Theme
Fall wedding ideas don't stop there! Another fancy option is going for a rustic theme. Going off the scenic ceremony space, a rustic theme plays off the great outdoors and nature. 
A rustic theme is a natural choice for fall weddings. The colors of fall are perfect for this theme, and you can use them to decorate the ceremony, reception and even your bridal party's attire. Consider stylistic accents like natural wood, organic materials, and earthy tones. You can even decorate tables with natural red and orange leaves to round out the scene!
Fall Wedding Ideas with Everlasting Productions
Can you imagine a wedding without music and photographers? Neither can we!
Once the theme of your wedding is decided, you'll need a full-service wedding company to round out your nuptials! With wide-ranging services from DJing to photography and videography, Everlasting Productions makes sure that your wedding memories live on forever. To get the sounds going and the memories flowing, please visit our website and contact us today!