BLOGS 5 New Wedding Trends to Watch for in 2019, According to Planners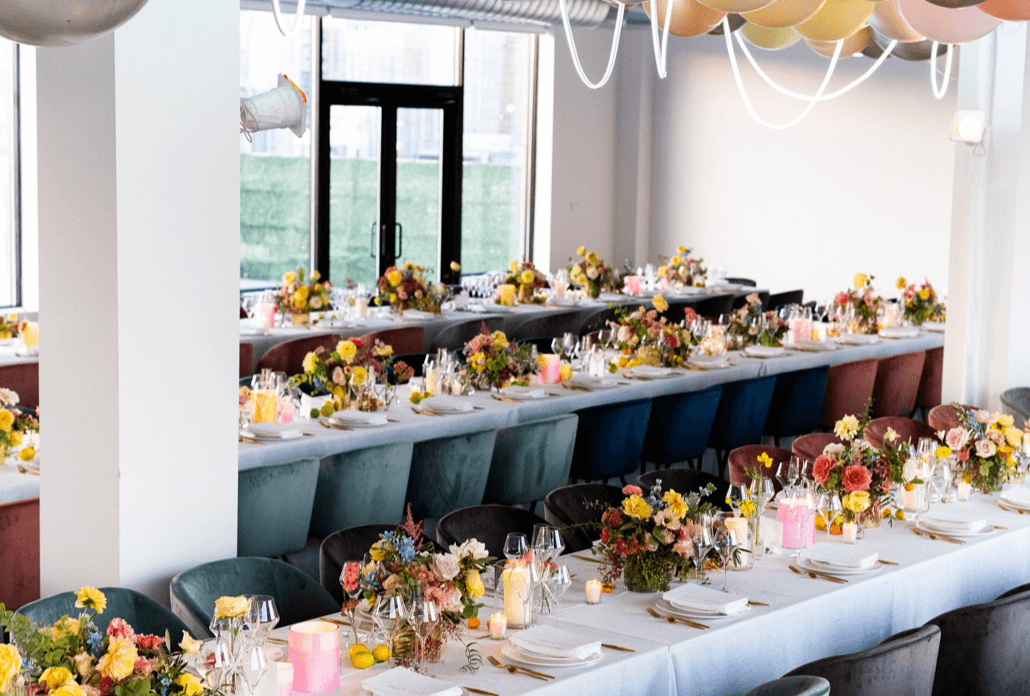 By Sarah Schreiber
Source: Martha Stewart Weddings
Consider these brand-new ideas as you start planning your ceremony and reception.
Here's the thing about wedding trends: They evolve year after year, which means that one year's celebrations are distinctly different from the ones that come after (and before, for that matter!). Though all of these ideas—which encapsulate wedding décor, floral, and fashion components—change constantly, it's rare that a new trend replaces an old one. In fact, we like to think that each year only adds to the already-incredible roster of big-day ideas that exist, meaning the options available to engaged newly-engaged couples just continues to grow larger and larger. That means you can pick and choose the wedding trends of the past that speak to you while still infusing your event with of-the-moment touches.
That's why we're particularly excited about the wedding trends coming up in 2019. They're proof that these major life events are becoming more and more about the couple of the moment—if these touches are any indication, weddings are becoming more personalized than ever before. At least, that's what the majority of the industry's most lauded wedding planners are telling us. And we trust their instincts, and we think you should, too. If their predictions are spot-on, 2019 is shaping up to be one of the most exciting weddings seasons to date.
As for the trends that'll blow your mind in the new year? Brand-new ceremony set-ups (ceremonies in the round are on the rise!), nontraditional floral components (like pampas grass and wheat!), balloon installations, vellum invitation suites, and velvet accents are just a few of the stand-out ideas on this list. Click through to familiarize yourself with all of the brand-new wedding trends top planners expect to see everywhere in 2019.
Dark and Edgy Color Palettes
Event designer Jessica Sloaneexplains that weddings "are getting edgier," something we'll see come to fruition in many ways next year. This is particularly interesting, since moodier accents are in direct contrast with the romantic blush décor, soft textures, and bright photography that's dominated the wedding scene in recent years. Wendy Kay of Birds of a Feather Events noticed this, as well—she notes that more and more couples will become more "adventurous with palettes" by "mixing colors that traditionally would not go together" in the new year.