BLOGS 5 Wedding Details Not To Skip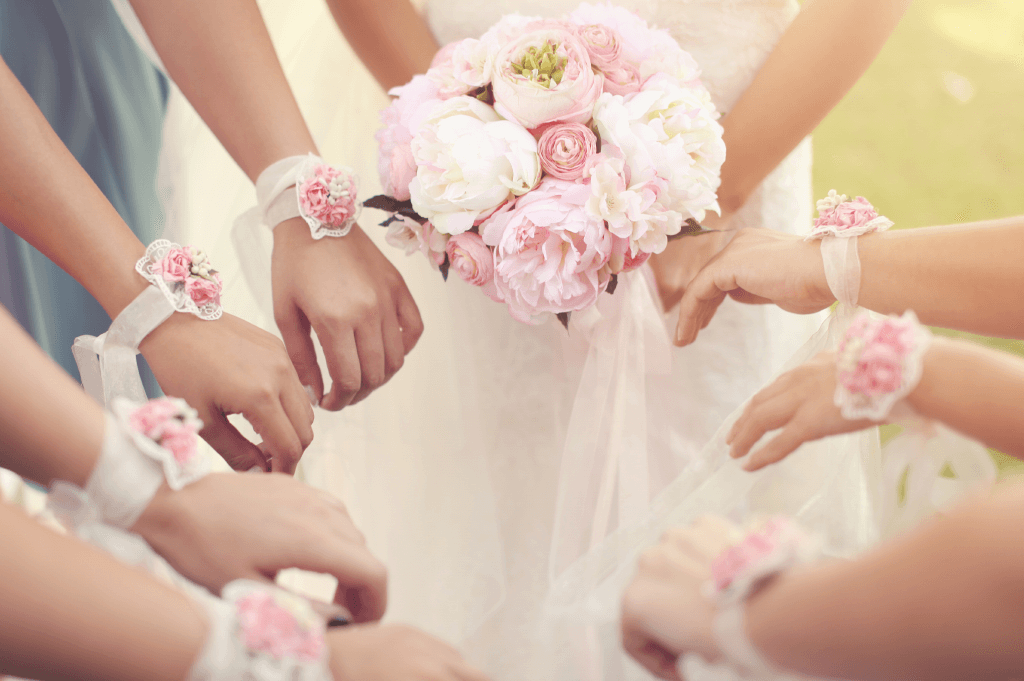 Source: Glamorous Event Planners
With all of the excitement that comes with planning your wedding, it's easy to forget about the little details. But don't stress, we've created a list of things that you may overlook when planning your wedding. Whatever boxes you have to check off on your wedding checklist, get inspired by these tips below for some of the most looked-over details that will surely be noticed by your guests!
1. Directions And Signage
For a majority of your guests, this will be the first time visiting your venue. You don't want your guests getting lost between the highway exit and your venue parking lot. If you provide directions, your loved ones are more likely to arrive on time and your special day has a better chance of running smoothly.
Tip: Include directions in the mail when you send out your invitations. If you have a wedding website, you can add a link to Google Maps so your guests know exactly where they're going. If your ceremony is taking place at a separate location, be sure to include directions to the reception venue as well. For the day of, create signage for each wedding spot at your venue directing guests where to go. For example, the ceremony, cocktail hour, reception, photo booth, etc.
2. Escort Cards
Having a designated seating chart saves guests the pressure and time of searching for a seat at the reception. It also guarantees that your guests of honor, such as grandparents and close relatives, get a quiet spot while your more rowdy friends have a seat closer to the dance floor. Seating charts are also great if you're having plated dinner service at your reception. This makes it easier for the catering staff and many venues actually require assigned reception seating.
Tip: Escort cards are extremely easy to customize and are a great way to bring in your wedding colors. Whether you're doing classic calligraphed seating cards or something more intricate such as incorporating them into your cocktail hour with personalized stirrers, there are so many different ways you can personalize your escort cards. Regardless of which style escort cards you choose, be sure to organize them by last name. Your guests will be searching for their name, not table name or number so it will make it easier for them to find their seats.
3. Clean Your Rings
You put so much effort and money into finding the perfect rings, you want them to sparkle the way they deserve to on your big day. Be sure to clean your rings a few days prior to your ceremony so they look their best. Your rings will be highlighted in so many of your wedding photos, so you want them to be ready for their close up.
Tip: If you're in a time crunch and are not able to make it into the jeweler to get your ring cleaned, don't fret! Many jewelers, including online jewelers, like Blue Nile, offer jewelry cleaner so you can clean your beloved wedding bands right at home!
4. Guest Book
While some couples choose to skip out on the guest book, they are actually a great way for you and your spouse to relive your special day over and over again. However, it takes more than setting out a couple of pens to make a guest book enticing enough for everyone to sign it. The trick is to make it a fun, interactive activity that your guests won't want to pass up on.
Tip: Don't just settle for the traditional guest book. Ask guests to write out a date night idea, marriage tip, or even a note of support on a game piece such as a Jenga block that you can use over and over again. Another idea is to have guests contribute to a scrapbook by allowing them to take selfies using a Polaroid camera and then placing the photo into the book and signing next to it.
5. Bar Decor
While the bar might seem like it's taken care of by the venue, it's a spot that most of your guests will frequent throughout the night. The bar is a great place to add your personal touch and make it flow with the rest of your wedding theme. Add personalized decor or a burst of color to liven up the area. Bar signs go a long way when paired with greenery and floral arrangements.
Tip: Try spicing up your cocktail menu with a few signature cocktails that have unique garnishes such as fresh herbs or berry-infused ice cubes. You can even print your signature cocktail recipe right on your beverage napkins or customized coasters!