BLOGS 7 Refreshing Spring Wedding Ideas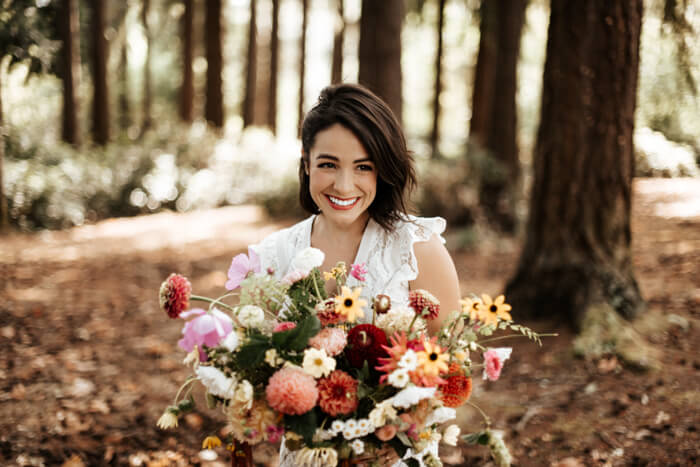 Source: JuneBug Weddings
Raise your hand if you love springtime! As we're all sitting in our living rooms with our hands raised, let's take a second to appreciate this wonderful time of year. With the blooming flowers and vibrant colors that come after the cold winter months, it's easy to tell why so many couples like to get married during this season. If you're one of those couples and want to mix it up with a fresh take on your spring wedding, this blog post is for you!
Check out these refreshing spring wedding ideas:
1. Go sustainable with florals
If you've been following recent wedding trends, you know that sustainability has been a hot topic for months. We're all about it! Since springtime is all about flowers and pretty things, it's a great opportunity to practice eco-friendly decor options. Dried florals are an excellent way to still get that flower-y feeling without harming the environment.
We're obsessed with these dried floral bouquets from Anthropologie you can use for your wedding and re-use in your home!
2. Rock a botanical braid
There's no better time of year than spring to add some blooms to your bridal hair look! If you're rocking a braid, ask your florist to save a few extra flowers to add the special springtime touch.
3. Keep it neutral
A spring doesn't have to mean pastels and rose-y hues. Keep in on-trend with the all-white look or a neutral color palette, and let the natural colors of the season steal the show!