BLOGS Choosing a Wedding DJ with the Right Equipment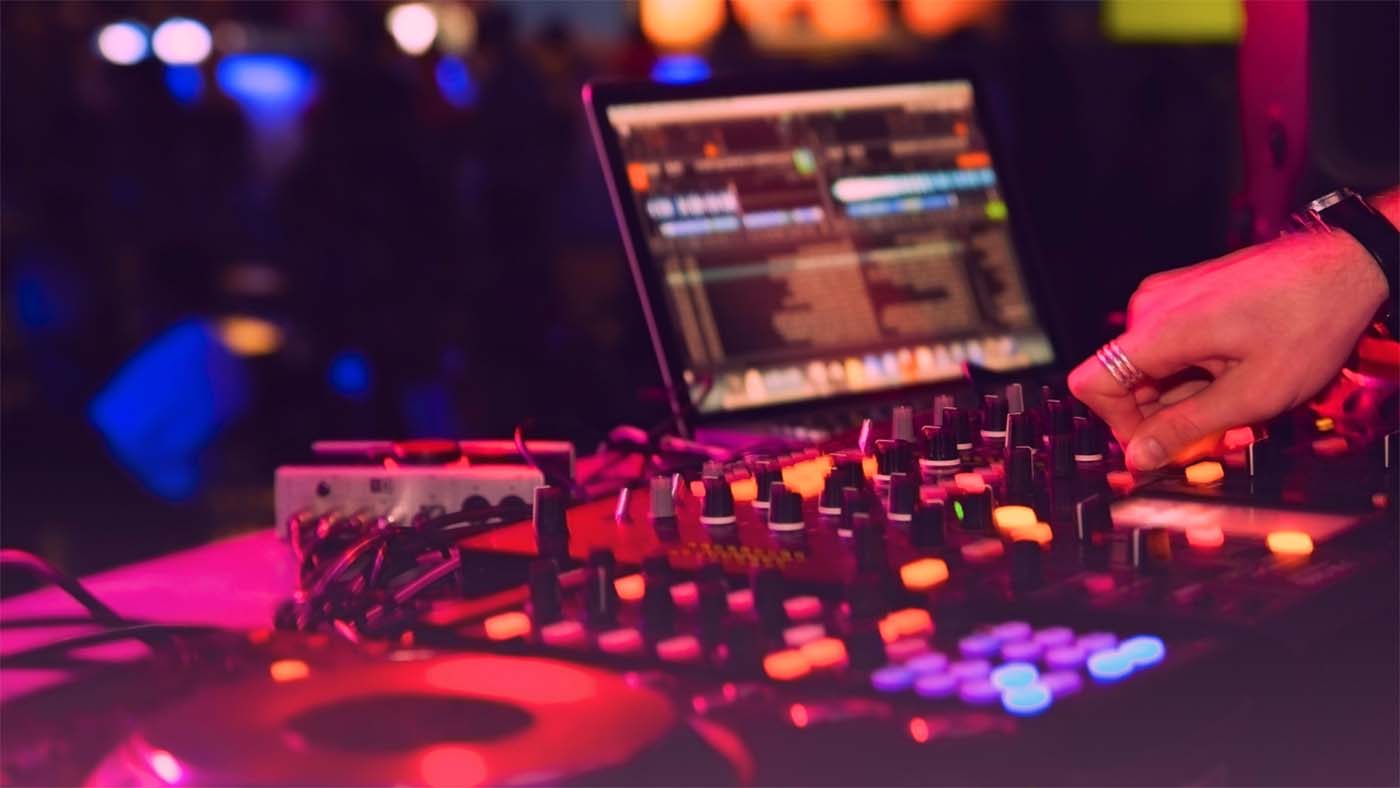 Finding the perfect wedding DJ is no small task. Couples must consider a range of factors – from style to availability, budget and more – when making their selection. One of the most important considerations should be equipment; what kind of gear will your DJ have, and how does it fit with your individual vision for the celebration?
In this blog post, we're diving into just that: exploring why having the right tools is essential for a successful event and offering tips on what to look for in an experienced wedding DJ with quality equipment. Whether you're planning an intimate gathering or large-scale affair, this advice should help guide your decision-making process so you can find exactly the right person for your big day.
Research Potential DJ Options – Ask for recommendations from friends and family, look up reviews online, and ask questions about experience/equipment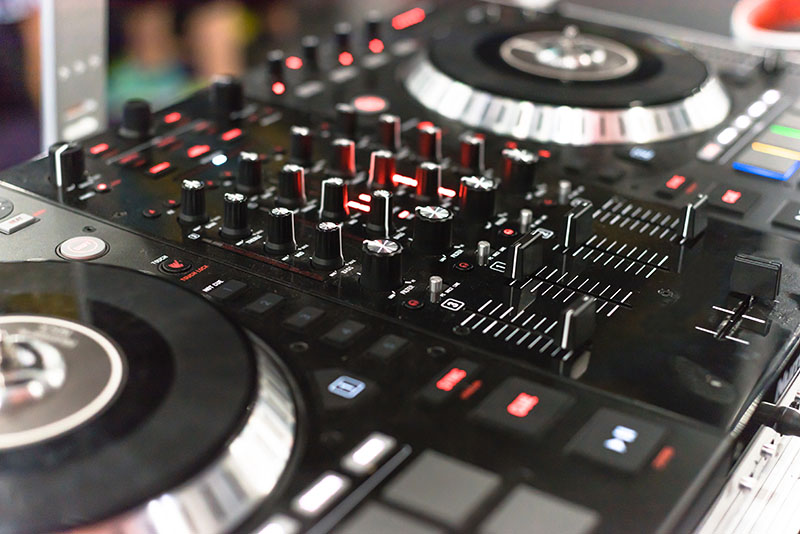 When it comes to wedding planning, one of the most important aspects to consider is the entertainment. Hiring a wedding DJ is a popular choice for many couples, as they can provide a wide variety of music and keep the party going all night long. However, with so many potential options out there, it can be overwhelming to decide on the right one.
One helpful strategy is to ask for recommendations from friends and family who have recently gotten married, as they may have firsthand experience with a great DJ. Additionally, taking the time to read online reviews and ask potential DJs questions about their experience and equipment can also provide valuable insight. By doing your research ahead of time, you can feel confident in your choice for a wedding DJ that will help make your special day unforgettable.
Ask the Right Questions – Make sure to get details about the type of equipment they use (PA systems, microphones, etc) and whether they have backup plans in case something goes wrong
Hiring a wedding DJ can be a daunting task, but asking the right questions during the hiring process can make a world of difference. One crucial factor to inquire about is the type of equipment they use.
A professional DJ should have state-of-the-art PA systems and microphones to ensure crystal clear sound during your wedding reception. Additionally, it's important to know if they have backup plans in case of any unforeseen technical glitches. After all, you want your special day to go off without a hitch, and a backup plan can give you peace of mind knowing that your guests will still dance the night away even if the unexpected happens. Always remember to inquire about these factors before making any final decisions on hiring your wedding DJ.
Utilizing the Right Amount of Equipment in Relation to the Room's Size
When it comes to wedding DJ equipment, it's important to consider the size of the room in order to provide the best possible experience for guests. Utilizing the right amount of equipment is crucial for achieving optimal sound quality and ambiance. A smaller room may only require a few speakers and a basic lighting setup, while a larger space may call for additional speakers and more advanced lighting equipment.
A skilled wedding DJ should have experience working with a variety of room sizes and be able to adapt their setup accordingly. By utilizing the right equipment in relation to the room's size, the dance floor is sure to be packed and the celebration will be one to remember.
Understanding Room Acoustics
As a wedding DJ, understanding room acoustics is crucial to delivering an unforgettable event. Each venue presents a unique set of challenges when it comes to sound quality, and understanding the key factors that impact sound can ultimately make or break a wedding reception. Room size, shape, and surface materials all play a role in how sound waves behave, emphasizing the importance of proper speaker placement and ideal microphone positioning.
Professional-grade audio equipment coupled with thorough understanding of room acoustics can deliver a clear, crisp sound experience that is sure to get everyone on the dance floor. By taking the time to understand the intricacies of room acoustics, wedding DJs can ensure a memorable and enjoyable experience for all.
Have a Backup Plan – Even if your chosen DJ has all the right gear, it's still important to have an alternate plan just in case something unexpected happens on the day

When it comes to planning your special day, every detail counts. Choosing the right wedding DJ can make or break the atmosphere of your event. But even if you've done your research and have hired the best DJ around, it's important to have a backup plan in case anything goes wrong. Technical difficulties can happen, unexpected emergencies can arise, and it's better to be safe than sorry. Having an alternate plan can ensure that your special day runs smoothly, and that you and your guests are able to enjoy the music and celebrate without any hiccups. So, while a great wedding DJ is essential, it's always wise to have a backup plan at the ready.
Get Everything in Writing – Finally, make sure everything is documented properly with contracts so that both parties are clear on their expectations and responsibilities.
When planning a wedding, there are a lot of moving pieces to keep track of. For example, securing a wedding DJ is just one of many important decisions to make. However, before signing any contracts, it's important to make sure that everything is documented clearly and effectively. This means that all expectations and responsibilities between both parties should be outlined in writing.
Taking measures to have everything in writing helps to establish a level of understanding and reduces the possibility of misunderstandings or discrepancies down the line. So, when it comes to hiring a wedding DJ, take the time to communicate with them and ensure that contracts are in place to keep everything organized and straightforward.
In conclusion, selecting the right wedding DJ is a difficult task that should not be taken lightly. It requires careful research and understanding of all the technical aspects involved in order to make sure that everything goes smoothly on your big day. You should identify exactly what kind of music and atmosphere you want to have, research potential DJs, ask the right questions when determining their level of experience and equipment used, account for room size and acoustics, ensure there is a backup plan in place, and get everything in writing in order to minimize surprises.
We Have the Right Equipment at Everlasting Productions!
If you're planning your big day but are concerned about potential wedding DJ mishaps, Everlasting Productions is here to relieve your stress! With 15 years in the business, Everlasting Productions has been making dream weddings come to life — just check the WeddingWire reviews! With the tools and expertise needed to create a memorable wedding day, Everlasting Productions would be elated to DJ your big day.
To learn how Everlasting Productions can bring a professional flair to your wedding, please visit our website, call us at 516-307-0874, email us at [email protected], and book your event today!