BLOGS Common Event Planning Mistakes to Avoid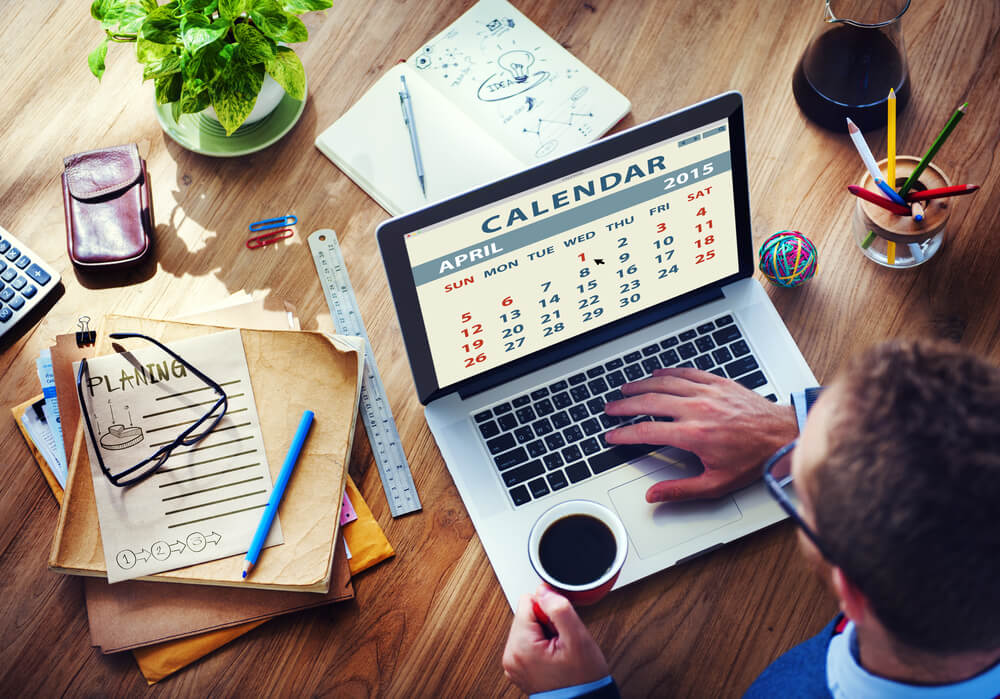 By Melanie Woodward
Source: The Balance Small Business
Mistakes are made in business and in our personal lives on a regular basis. That is how we grow and learn. But some mistakes are costly. Take the steps necessary to avoid these five very common event planning mistakes and—if you do make a mistake—be sure you don't make the same mistake a second time.
Not Getting Started Early Enough
Procrastination is your enemy. This is one of the most common event planning mistakes you want to avoid. Failing to start the event planning process early on can cause a host of problems down the line. As soon as a date is selected and you have a general scope of your event and the budget, get to work. Hotels and other venues book way in advance so secure this as soon as possible. Failure to do so will limit your venue choices and you will, unfortunately, be left with whatever venue is available.
Guest speakers and live entertainment also take bookings way ahead of the actual event date. Once your event date is secure, do your research and when you decide on your performer of choice, get a contract signed right away.
Organizing yourself with an event planning checklist is another task that should be tackled immediately. By mapping out all the steps in the event planning process, determining when they need to be completed, and developing a timetable for each, you will have a valuable guide to get you started and keep you on track. Starting too late is one of the most common event planning mistakes.
Not Checking for Competing Events
Did you ever schedule your event only to learn—once the planning process has begun and the event date set—that there is another competing event on the same day? Only one event will draw the crowd so don't take your chances and cross your fingers that those invited will pick your event. Avoid the situation altogether.
Do your due diligence and check for any event conflicts before it is too late. Look at schedules for industry gatherings (both large and small), proximity to holidays, major sporting events and local gatherings that can wreak havoc for those driving to the event. Once you have decided on a date for your event, get the word out to your guests. "Save the Date" notifications and "Upcoming Events" listings give those interested the opportunity to mark your event on their calendars.
Not Confirming Vendors
A signed vendor contract is a legally binding agreement and gives you something in writing to hold the vendor responsible for services they are to provide. However, it does nothing for you at the time of the event when you realize the vendor is a no-show. That event contract in hand will not serve food to your hungry guests or deliver tables and chairs to an empty ballroom. Confirm with each and every vendor not once, but twice. Yes, twice. Confirm receipt of your signed contract at the time you both agree to the terms.
Confirm once again prior to the event itself. This is not the conversation you will have concerning details on food delivery or décor; this is a follow-up specifically to make sure that your event is still on their calendar.
Event vendors book multiple events and it is very easy for your paperwork to get lost in the shuffle or misfiled by someone else in the company. So make sure that does not happen by circling back to them to check in and confirm that your event and the specifics regarding the date, time and services to be provided are in fact on their schedule. And keep that vendor contract readily available.
Not Having a "Plan B"
Having a contingency plan is a must for any event but specifically for those events scheduled to be held outdoors. Weather conditions are unpredictable and if a hurricane, heavy wind advisory or freak hail storm threaten to cancel your event, have a backup plan. Rain dates, alternate event venues, and a modified activity schedules are all options if your outdoor event – or part of it – must be moved indoors.
In addition to preparing for weather uncertainties, other unusual circumstances can also be addressed ahead of time. Power outages can be lessened by having a generator on site. Overflow parking can be moved to another, prearranged location. Issues with hotel room availability can be resolved by keeping a few extra rooms on reserve within your hotel block. Consider the specifics of your event and give thought to those areas that are more susceptible to issues arising. By planning ahead and developing alternative scenarios, you can avoid one of the most costly event planning mistakes.
Not Hiring Enough Help
When it comes to hiring event staff, more is better. It will cost you more money but it may save your event. Picture this: a backup of cars waiting to enter a parking lot while parking attendants frantically try to keep up. A line of frustrated guests waiting to order a beverage as one server struggles to keep up with demand. Event registration workers overwhelmed by the large number of guests that just arrived, leaving weary travelers waiting far too long to check in. You get the idea. Having extra event staff on hand to assist during busy times, provide additional service to areas in need, resolve problems that arise, or be a welcoming presence to arriving guests with questions can elevate your event from a good event to a superb event.
When
hiring event staff
, look for those staffers with experience working the type of event you are planning. Hire only professional, highly recommended staffers. Educate them on what your event is about, the guests that will be attending, your expectations, and who their point of contact is should they have a question or problem. Event staff—even though they are provided by an outside vendor—represent you and your event planning business. A negative encounter with event staff will live on in the memory of both the guest and the client and can sour even the most well-planned events.