BLOGS Hosting a Winter Wonderland Wedding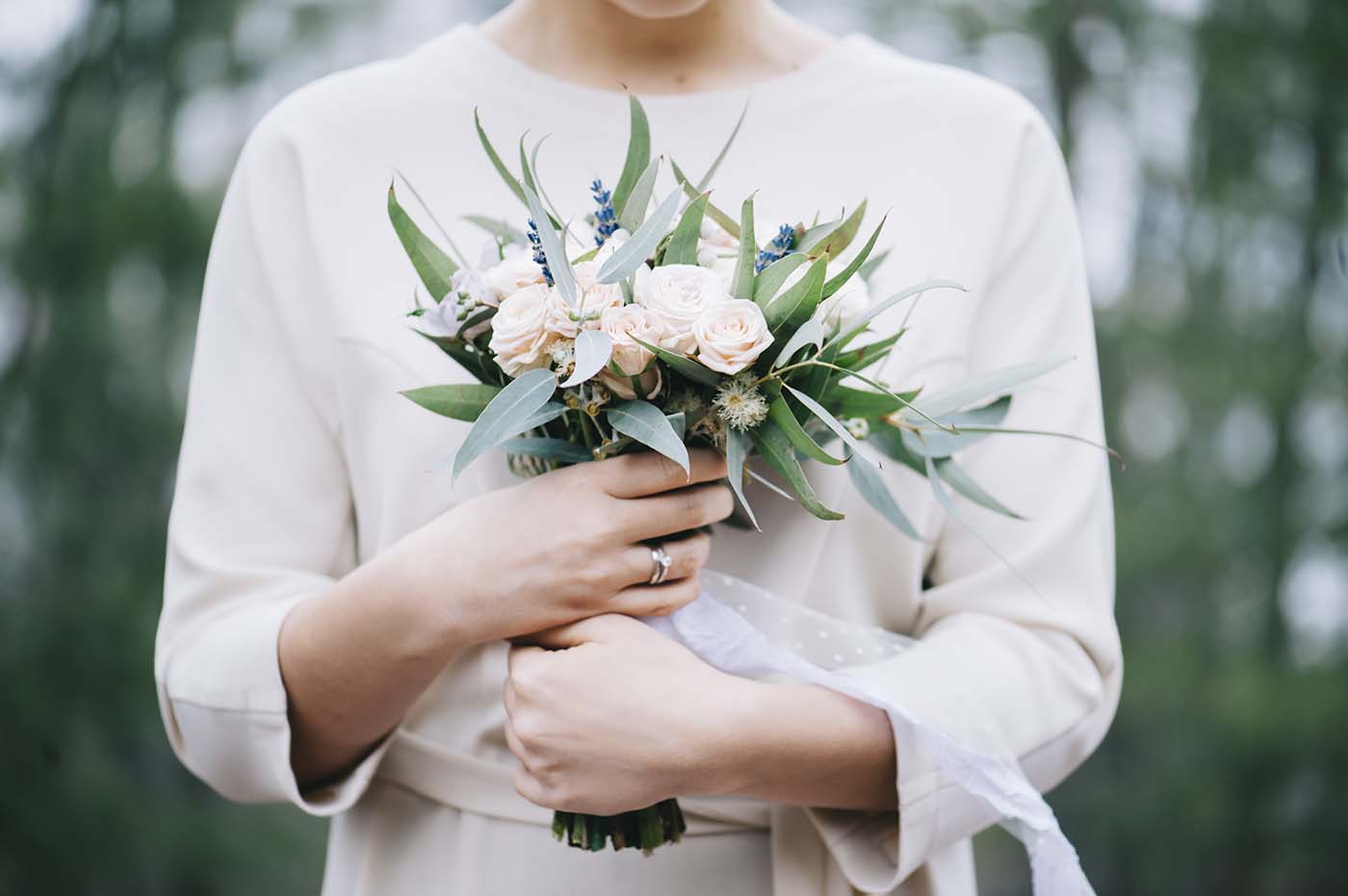 Planning a wedding for the winter? Why not go for a Winter Wonderland wedding?! With beautiful aesthetics, charming decor, and endless possibilities to go all out, these types of weddings are perfect for the creative types! Winter lovers rejoice — here's what you need to know when hosting a Winter Wonderland wedding and how to truly make it pop!
Nailing the Aesthetic
When planning a Winter Wonderland wedding, it's important that you nail the aesthetic! From the visuals to the music to the food, there are so many moving parts you have to take into account — but it doesn't have to be overwhelming! 
When it comes to decor, you should probably opt for shimmery visuals. Think: paper that illuminates like white snow on Christmas Day, eye-catching silverware, and bright colors that inspire like the hopes of a beautiful holiday season.
Here's what you need to know when planning such a wedding.
Winter Wonderland Wedding Flower Choices
If you're planning a Winter Wonderland wedding (or any wedding for that matter, you'll obviously have to take the flower choice into consideration! We suggest that since you're going for the winter theme, white flowers are some of the best choices you can make! White flowers give the perfect accent to your wedding. With its wintry overtones, white flowers can make any room bloom with the serenity of snowfall.
You can also opt for pink plum blossoms! These are perfect to add a little subtle contrast to the winter wonderland vibe. It's a pink that's not too warm, but rather cool and inviting — thus presenting an extraordinary essence to top off your Winter Wonderland wedding aesthetic.
Creating the Perfect Menu
In case you missed it, it's cold out during the wintertime! That's why when planning a Winter Wonderland wedding, it's best to curb the cold foods for your dinner menu.
Instead, opt for hot foods that bring about feelings of coziness and comfort. Consider hors d'oeuvres that include flatbreads, bruschetta with different combinations (think melted cheese and beyond), grilled shrimp, and sweets. In fact, The Manor has a great lineup of potential finger foods for your big day — including bacon-wrapped cream cheese jalapeno poppers!
For starters, opt for some warm and hearty soups. Then, for the main course, opt for traditional meals but with a twist! Consider the following:
Wood-fired pizza

Glazed salmon

Herb-roasted chicken

Sweet potato succotash
Setting the Stage
Lastly, you'll need to consider the room's overall vibe for your Winter Wonderland wedding. For the bride's dress, consider satin fabrics and potentially a faux-fur shawl to accompany the wintry aesthetic of the wedding (and to combat the cold, obviously!). Men needn't go all out.
For the overall vibe, opt for wooden tables and any outside ornamentation such as branches to accent the environment. Decorate the tables with silky fabrics and various eye-catching glass containers and silverware throughout to maximize visual appeal. On top of that, finding a venue with a beautiful chandelier is great — as it adds that perfect cherry on top of the wedding. The more glass, the better!