BLOGS Hot planning trends for 2019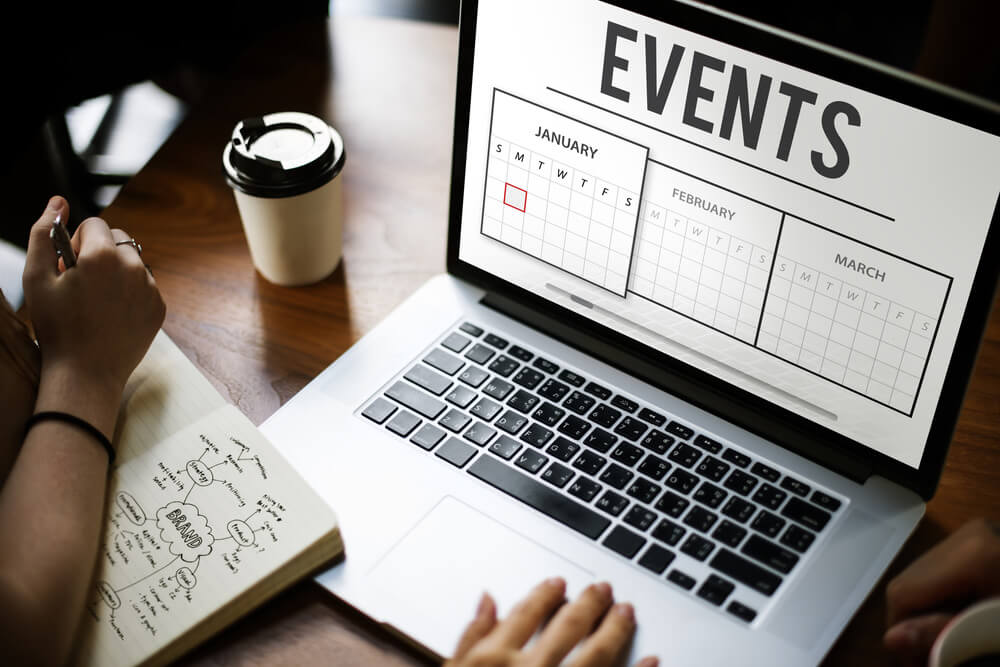 Source: Crain's New York
As always, planners will have to push the envelope to create events with an impact. Decor must make a statement. Food must cater to diverse needs. And innovative tech is no longer a nice-to-have; it's a must.
"Attendees are more demanding than ever for a superb event experience in terms of industry-leading content, healthy and well-prepared food, and accessible and interesting locations," said Mary E. Adams, CMP, president of the event management company ECG, which helps with full-service B2B meeting planning for the financial services industry. "Simply put, the 'if you build it, they will come' strategy is ineffective and if these details are ignored for too long, the event will become irrelevant." 
Crain's Custom spoke with event trends expert and keynote speaker Daniel Levine and ECG's Adams to get the inside scoop on what exactly planners should expect in the new year. 
Technology
With technology advancing at such a rapid pace, keeping up can feel overwhelming. At the same time, it's never been more important to stay on the technological cutting-edge. What's a planner to do?
It should come as no surprise that, first and foremost, utilizing social media is critical. One exciting development is platforms like Instagram are being used to sell and distribute tickets. As of May of this year, planners can easily add a "get tickets" button to their event's Instagram profile, seamlessly integrated with Eventbrite. Levine said social media options like this "offer terrific new opportunities for distribution."
One of the more futuristic tech options available to planners is virtual reality, which can drive demand, according to Levine. Planners can, for instance, create virtual experiences or 360-degree videos on their event website to help attendees "feel" what attending in person would be like.
Another VR option? Virtual attendance for stay-at-home visitors. Webcasted presentations and live video feeds have of course been around for years, but the next frontier is far more immersive. At last year's Golden Globes awards show, L'Oreal brand ambassadors in attendance wore special wireless video cameras synced up with Snapchat's Spectacles service. The result? Circular videos with 115-degree fields of view, beamed directly to users' Snapchat feeds.
Oculus, the most buzzed-about company in the VR space, also launched an app this year called Oculus Venues. Using distributed virtual-reality headsets, the service allows virtual attendees to enjoy real-time, three-dimensional views of live events.
Mobile technology remains a dominant trend as well.
"People who attend meetings are addicted to their mobile devices," said Levine. "For planners this means meeting attendees where they are: on their phones."
Event apps are nothing new, but the future will bring far more interactivity, according to Levine. Popular mobile engagement tools include Sli.do, which allows event-goers to "talk" with presenters in real-time using their phone; Tap to Speak, which turns smartphones into microphones that can be used for asking questions during sessions; and Social Point, which creates social media displays synthesizing real-time tweets and posts about events, helping to paint a comprehensive picture as an event proceeds.
Another consideration for technology is its usefulness in helping to make events accessible to attendees with disabilities. Thanks to tech advancements, "meeting attendees with specific needs for mobility, hearing or visual challenges will be catered to more effectively than ever," said Levine.
Voice technology is so evolved now, for example, that planners can easily cater to the hearing-impaired by offering high-quality closed-captioning. Automated systems like enCaption3 and AI Media produce real-time captioning on live or recorded video, as well as fast, accurate transcriptions. There have also been exciting developments for the visually impaired, like the BrailleNote Touch, an Android tablet with a Braille keypad that planners can offer to visually disabled attendees to help them take notes at an event.
Decor
As always, the pressure is on for attendees to deliver events that wow, and innovative decor plays a significant role in this. "The best venues, F&B and decor will be the ones that offer the most 'braggability' for attendees," said Levine. "These days, experiences that are the most braggable are those that are most unique. As an event planner, if you can offer a once-in-a-lifetime experience, be it with food or surroundings, you've just hit conference gold."
Increasingly, attendees are specifically looking for outdoor spaces that visually impress. Pools, garden, beaches and the like provide plenty of visual appeal on their own, and don't require you to pay as much for additional decor touches. Still, to really make a statement, experts suggest adding some additional decorative elements; on-trend options include mix-and-match modular and functional furniture and Mediterranean or Old Hollywood thematic details.
Alternatively, you can bring the outdoors in by utilizing nature-influenced design. Plants in general are predicted to be a major trend in the new year; hang them from ceilings or arrange show-stopping floral installations for an earthy vibe that's very of-the-moment.
As for color, it's all about bold shades. Pantone's 2018 color of the year, ultraviolet, is poised to remain popular in 2019. As Pantone puts it, the purple hue "communicates originality, ingenuity and visionary thinking that points us toward the future."
There are also exciting new trends in finding decor inspiration. An increasing number of planners are checking out looks from high-profile fashion shows to come up with ideas on colors, designs and themes. The Pinterest and Instagram accounts of shows like New York and Paris Fashion Week are excellent places to start if you want to find out what's next in style. You can also search social media platforms for home-decor trends that are easy to replicate at events.