BLOGS How Do You Propose? A Guide to Popping the Question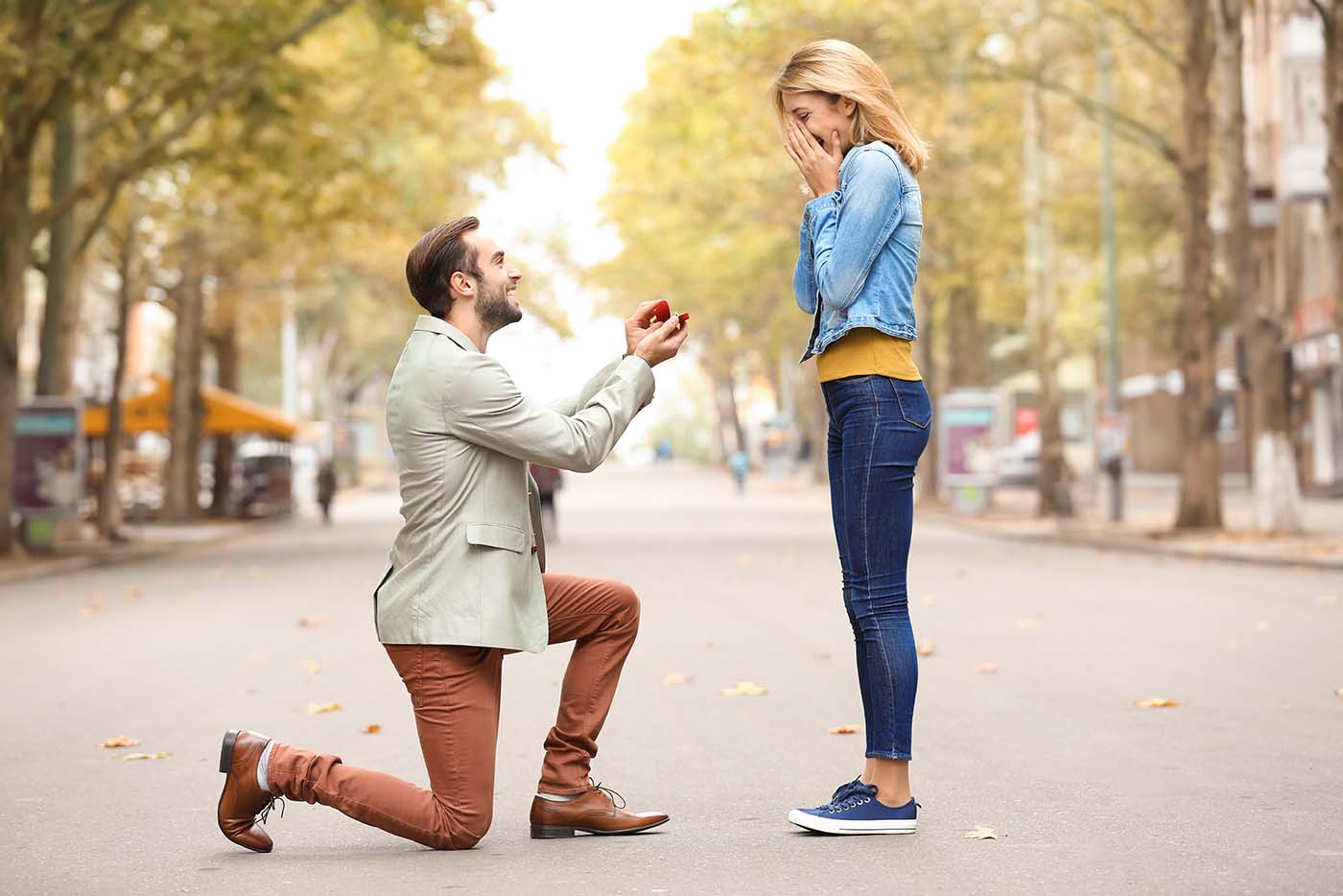 Are you planning to make the big move and get down on one knee? Popping the question is a momentous event in any relationship, so it should be done with thought and care. It's perfectly normal to feel nervous or stressed about asking your love to marry you – after all, how do you propose in a way that truly reflects the level of commitment you two already share? We've put together this guide full of tips and advice so that you can plan a proposal that expresses just how much they mean to you. Whether it's simple or extravagant, follow our steps for an unforgettable experience!
Brainstorm potential ideas to propose – think about the venue, the type of setting, and any special touches you can add
When it comes to brainstorming ideas to propose, don't hold back! Think about the venue and the type of setting you want. Do you want something romantic and intimate, or something grand and impressive? Maybe a rooftop overlooking the city, or a cozy cabin in the woods? Once you have your setting in mind, think about any special touches you can add to make the moment even more memorable. Maybe you could hire a musician to serenade you both, or have a special message stitched into a quilt that you can use for a picnic blanket. The possibilities are endless! Just remember, this is your moment to shine, so make sure your proposed setting and touches represent you and your partner's unique love story.
Decide on a date and make plans to ensure it's a memorable occasion
Deciding on a date to propose can be both exciting and daunting at the same time. With so many factors to consider like availability, budget, and weather, it's important to plan in advance in order to ensure a memorable experience. First, pick a date to propose that works for you and any other participants you may want to include. Then, research potential venues or activities that fit the occasion and book in advance to avoid disappointment. Consider incorporating unique elements like a special meal or surprise activity to make the day truly unforgettable (just be wary of incorporating the ring in the meal — things can go awry really fast!). With a bit of planning, your special occasion is sure to be a success.
Gather supplies to propose – buy a ring or consider designing one together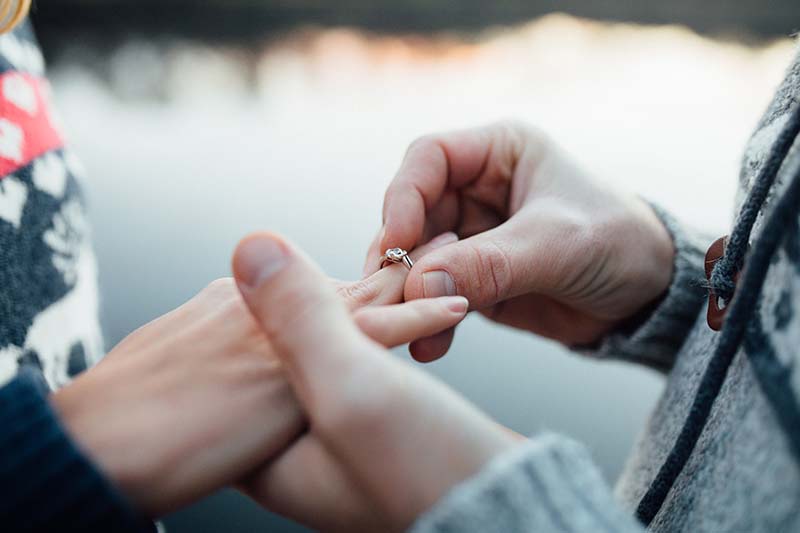 If you're planning to propose, probably the most important aspect is the ring. While there are numerous options online, it might be a great idea to consider designing one with your partner. This way, you can incorporate your unique style and create a personalized piece of jewelry that symbolizes your love. On the other hand, there's also the option of purchasing a ring, and there are countless designs to choose from.
Some things to consider when choosing a ring include: type of metal for the band, what kind of diamond and diamond shape, motifs, and jeweler reputation. Whichever route you choose, make sure to put some thought into it and find something that resonates with both of you.
Involve family and friends in the planning process if you want to make it truly special
Planning to propose can be stressful, but it doesn't have to be if you involve your family and friends. After all, they're the ones who know you best and can offer valuable insights into what would make the occasion truly memorable. And let's be real, planning with your loved ones makes it more fun. So don't hesitate to reach out and enlist their help. You may be surprised at how much of a difference it can make in creating a truly special experience.
Pick out an outfit to propose – this is an important part of the memory and will be remembered forever
Picking out an outfit to propose is more than just getting dressed for the day. It's an opportunity to express oneself and leave a lasting impression on those we meet. Whether it's a special occasion or just a casual outing, what we choose to wear speaks volumes about who we are. It's no wonder that picking out an outfit can often be a memorable experience, as it sets the tone for the entire day. From the colors and patterns to the accessories we choose, every detail contributes to the overall look we present to the world. So next time you're deciding what to wear, remember that it's not just about getting dressed – it's about making a statement that will be remembered forever.
Your proposal is the start to your journey together. With careful planning and the help of family and friends, you can create the perfect memory that will last a lifetime. Remember, even small details can make a big difference – from the ring you choose, to the outfit you wear on that special day. Let your love shine in your speech and know that whatever you end up doing is right for both of you. Congratulations on taking this important next step – may this new beginning be filled with joy and happiness!
Post-proposal planning with Everlasting Productions
Following up your successful proposal with a wedding to remember is usually par for the course. At Everlasting Productions, we take those wedding plans and turn it up to 11 with our exceptional party experience. With over a decade of DJing, photography, and videography experience, Everlasting Productions is committed to making your wedding a dream come true!
So if you're looking for the perfect full-service wedding event company to bring your dreams to life, please visit our website and book with us today!