BLOGS How to Choose Your Event Niche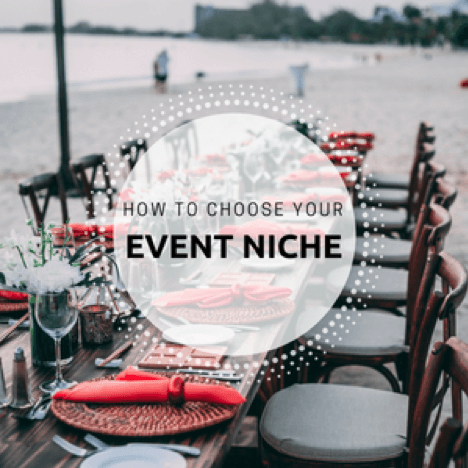 Source: Event Planning Blueprint
We've all had big decisions to make, right? Whether it's about starting an event business, working for an event company, or what kind of clients to work with.
You've got important decisions to make about who to work with but you're torn because you want to plan events. Period. And you wonder that if you plan all types of events, you're playing it safe so many clients will hire you.
Before we move on, read this if you're someone who spends any time wondering who your event niche is and who you want to work with.
Because here's the thing…
I started my event planning business in 2004 from my kitchen table with less than $500 and very little experience. Prior to that, I volunteered for nonprofit organizations and planned a few promotional events for the company I worked for.
When I decided to stop ignoring my passion and take a leap of faith and start my event planning business, I had no idea what I was doing, or what to specialize in and I considered offering all event planning services to all people.
I mean, you have to pay the bills, right?
But soon after choosing my event niche, I was planning events with over 30,000 attendees, working with top international brands, professional athletes, and Hollywood actors.
 When it comes to choosing your event niche, here's what you'll learn in today's video:
How to decide which event niche is right for you

About the different types of events and the benefits of choosing a niche rather than offering event services in EVERY type of event niche

Why it's important to identify what you're qualified to do, what you value and what you enjoy doing