BLOGS How to Create the Perfect Summer Party Playlist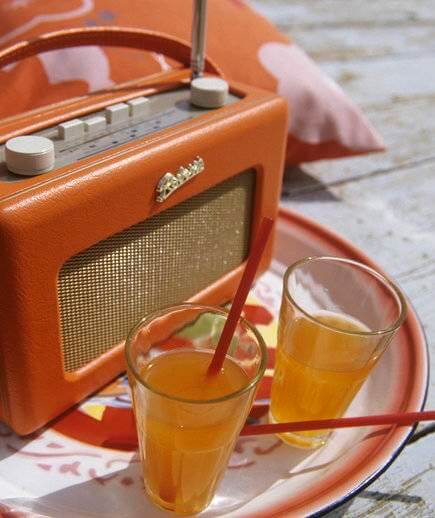 By Yolanda Vikiel
Source: Real Simple
Need a better soundtrack for your next get-together? Jessica Suarez, playlist editor at Google Play, offers her secrets to a crowd-pleasing mix.
Summer-Party Playlist Basics:
Plan for at least three hours of music. Because you never want your playlist to repeat itself. Also a bad idea: putting your iPod on shuffle. "It's important to think about setting the right vibe for that specific party, who will be attending, and what will get people talking or dancing," says Suarez.
Consider volume. If you want to encourage conversation among your guests, make sure to lower the volume so that the music recedes into the background (and so people won't have to yell at each other to be heard), but not so low that it will nod them off to sleep.
Focus on summer anthems. Weave in this year's big hits, like Mark Ronson's "Uptown Funk" featuring Bruno Mars, with songs of summer from seasons past, like "Crazy in Love" by Beyoncé, "California Gurls" by Katy Perry, and "Hey Ya" by Outkast. "When partygoers hear these top singles, they still get really excited," says Suarez. Then sprinkle in classics that have summery themes such as "Brown Eyed Girl" by Van Morrison, "(Sittin' On) the Dock of the Bay" by Otis Redding, "Good Vibrations" by The Beach Boys, and "Summertime" by DJ Jazzy Jeff and The Fresh Prince. "These songs are nostalgic and remind people of good times spent outside," she says.If there will be dancing…

Start off with mellow tunes. Then switch to a more upbeat tempo as the party progresses. "You don't want to overwhelm guests with pumping music right off the bat," recommends Suarez.
You can't play too many of the big hits. In other words, no one rushes the dance floor for a song they've never heard before.
Keep the mood and tempo consistent between songs. An example of a smooth transition between songs would be Stevie Wonder's "Isn't She Lovely" into the British singer Jamie Lydell's "Little Bit of Feel Good." "Both artists possess soulful voices and the songs have a similar beat, even though they are separated by about 40 years," says Suarez.

If you need to appeal to a wide range of ages…

Mix classics with current chart-toppers. How to do that with it seeming random? Focus on modern artists that have a retro sound and the originals who may have inspired them. "A barbecue, for instance, would be a great opportunity to have a Southern rock moment and play bands like Creedance Clearwater Revival and The Black Keys," suggests Suarez.
Throw in a few covers. "This is a great way to introduce classics to the younger generation and introduce new artists to the older generation," explains Suarez. Plus, she adds, they are another way to bridge the gap between a classic and a modern song. One of her favorites is Carole Cool's reggae version of Diana Ross' "Upside Down."
Rethink kid-friendly music. Please step away from the Frozen soundtrack—there are other options that won't drive adults batty. "Motown hits or Michael Jackson songs are instantly likable for the whole family," says Suarez, who recommends going back to the 1980s or earlier to find catchy tunes that will be safe, lyrics-wise.

If creating your own personalized playlist still sounds daunting…
Try out two of Suarez's favorite Songza playlists, one perfect for a dance party, Every Summer Dance Party, the other a great accompaniment for a laid-back barbeque, Lazy Summer.