BLOGS How to Plan High-Quality Events and Achieve Your Business Goals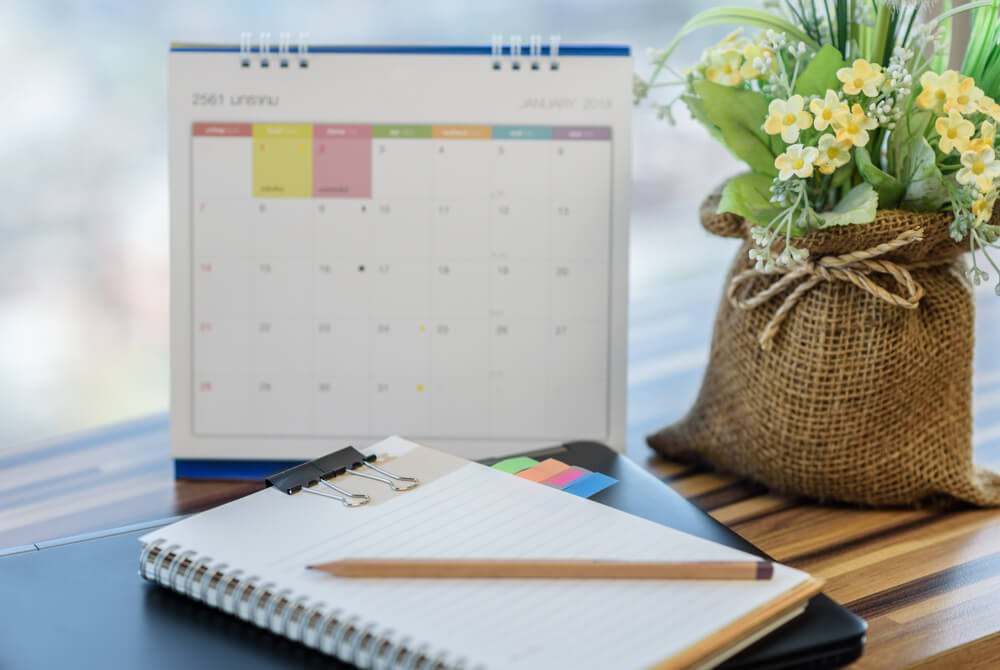 By Eventtia
The mastery of event planning comes with experience, making tons of mistakes along the way, and having a trustworthy set of tools.
But not all people or marketing teams have the luxury of being able to take their time and deepen their logistic skills. As a matter of fact, they usually have to learn how to plan high-quality events on the go to achieve their business goals.
If you are one of those people, this article is for you.
Although there's no formula on how to set up and manage exceptional events, there are plenty of steps you can successfully follow without having a planning background.
But before going in depth and analyzing these tips, let's spend a few minutes defining a high-quality event.
Is it the one that attracts most guests?
Or is it the one that delivers the WOW factor?
The three dimensions of a high-quality event
A high-quality event is the combination of three aspects: flawless logistics, an impactful experience, and massive value (whether in terms of content or networking opportunities).
Flawless logistics refers to the attendee journey and how easy it is for your guests to interact with the event environment and elements. This part starts long before the event itself, with the website and the registration and payment procedures.
From there, the attendee journey continues with traveling to the event destination or venue, the check-in procedure, attending the knowledge sessions, networking, navigating through the venue, etc.
The less friction you generate between the attendee and the initial interaction with the event, the higher their impression is, conditioning a stronger level of trust.
An impactful experience, on the other hand, involves the emotional component of your event.
If you want to run a high-quality event, just handling the logistics is not enough.
On the contrary, you should pay special attention to your attendees' feelings, which means you must design a gratifying experience that will create the desired impact.
Last but not least is the massive value your event can provide.
This part answers the question: Why should people attend?
Who cares if you want to get more leads or strengthen customer loyalty? People will only come to your event if there's something in it for them.
From the caliber of the speakers to the type of prospects they'll be able to meet at your event, there's several attendance reasons you could explore, making sure your guests will get what they expect.
Having all this settled, let's find out what can you do to pull off a high-quality event without any special training:
Tip #1. Focus on providing meaning
Every attendee has a hidden agenda or a series of expectations they want to meet. When planning your event, set aside some time to analyze people's motivations and identify ways in which you could bring value.
For example, you could deploy two plans: one involving the networking experience, the other focusing on the content quality.
For the first plan, to make the networking as valuable and meaningful as possible, you may want to opt for a B2B matchmaking format, allowing your guests to schedule one-on-one meetings with those of interest.
As for the second plan, you could invite the best industry experts, set up workshops that can generate interesting insights, and provide your attendees a really powerful platform for knowledge transfer.
Tip #2. Pay careful attention to details
Be ready to be oblivious about the details.
It's not your fault—it's just the way the normal brain works (most event professionals have been trained to have the minds of superheroes), and you don't know any better.
When managing an event, you're expected to juggle multiple balls in the air at once: the catering, venue, surveys, attendee experience, engagement … and that's only a few.
When you don't have a planning background, it's super easy to get lost in all these details, forget what's important, or overlook something crucial.
This happens a lot, so be prepared to miss things.
That's why you should never underestimate the power of sticky notes. Write down everything, even the smallest, most obvious details. This way, chances are you won't forget as much as expected.
Tip #3. Standardize the event management procedures
Your company or institution probably won't limit itself to one two events per year. Chances are the number of events will grow, and so will your responsibilities.
Luckily, most planning logistics are the same.
Starting with the event website and finishing with the networking interactions, you'll be setting up the same dynamics and walking through the same processes.
To keep it simple, it's good to come up with a planning protocol that will enlist all the required steps, possible challenges, and best ways to achieve your desired results.
This will help you "clone" the planning process and replicate it during the entire year when you're planning different gatherings.
Tip #4. Digitize and automate the event logistics
Event logistics can become a nightmare in a matter of minutes, and if you don't have the proper tools to handle it, you may end up canceling the whole event.
Apart from a lot of stress, tasks such as setting up a website, coordinating the online registration, and sending email campaigns can take a lot of time.
If you want to avoid doing heavy and repetitive work when planning an event, you must equip yourself with powerful tools, such as an event management software program that integrates all the featuresyou need.
From setting up an event website and designing the registration procedure to generating badges and creating meaningful networking experiences, a powerful platform will help you automate different tasks, which will save you tons of time and reduce the number of errors planners tend to make when they plan an event without any support.