BLOGS How to Throw a Backyard Karaoke Party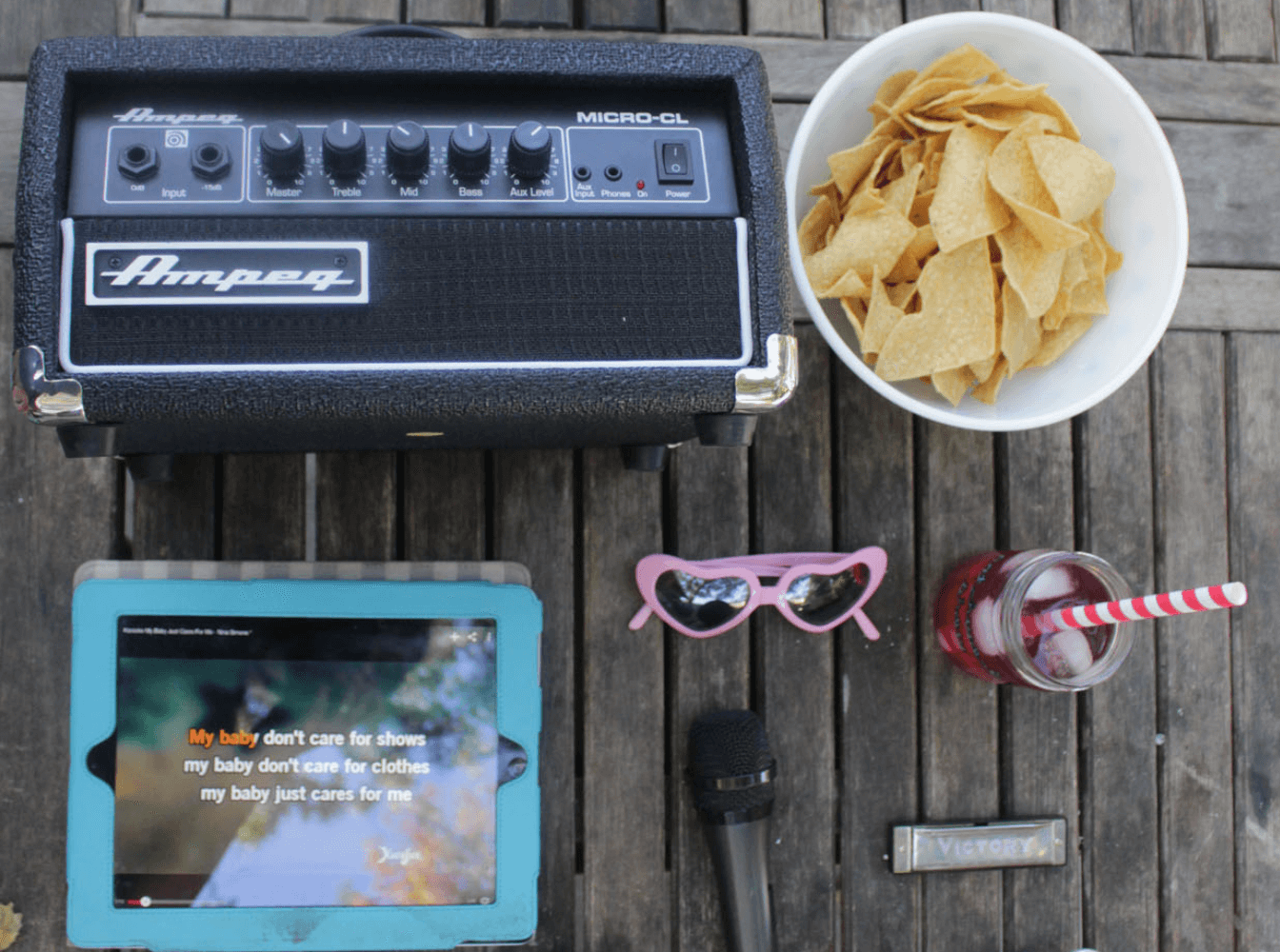 By Nicole Stevenson
Source: Dear Handmade Life
My favorite karaoke bar in my town closed down last year. Although I love karaoke, I'm not a diehard karaoke junkie but a few times a year I get this itch that can only be scratched by a night spent singing singing off-key in front of dozens of strangers. I found myself deeply missing my favorite spot to do just that. The place I went to was a Chinese restaurant with a big back room that became a standing room only karaoke bar every Thursday night. I missed the smells of pork lo mein and crab rangoon sneaking in from the kitchen. I missed the middle-aged woman in the matronly dress who would come there alone and sing the most quietly lovely version of Nina Simone's 'My Baby Just Cares for Me' every week. BUT I didn't miss the troves of drunk girls screeching songs like 'You Oughta Know' until my ears were ringing. I also didn't miss having to wait three hours to sing one song.
A few weeks ago my friend who shares my love for karaoke was visiting and we'd planned to check out a new spot to sing. As the day wore on we were tired and she suggested created our own karaoke bar in my backyard. We spent the next five hours (much to my neighbors dismay) barreling through every song we'd ever wanted to sing but didn't sing when you're at a bar you're lucky if you get to belt out a few songs. It was awesome not to have to wait to sing, pay for drinks or be embarrassed when we sang off key or had bad timing.
If you get the karaoke itch like I do or are looking for a fun activity for your next backyard BBQ or birthday party, you should totally throw your own karaoke party. It's way cheaper, chances are you already have most of what you need and you can do it whenever you want. Best of all you won't have   to wait very long to sing or sit through tearful renditions of 'Unchained Melody' unless of course that's the song you pick.
WHAT TO GET:
-iPad (like this)
-Stereo with aux input (I LOVE this one – it's super retro)
-Stereo cable that connects an iPad to a stereo (like this)
-Microphone (this one is inexpensive)
-Amplifier (like this)
-Snacks
-Beverages
-Some props like wigs, hats, glasses and scarves
-Random musical instruments like tambourines, maracas, harmonicas or toy instruments (this pack is inexpensive and has a bunch of different kid's instruments)