BLOGS How to throw the perfect summer party: 10 entertaining tips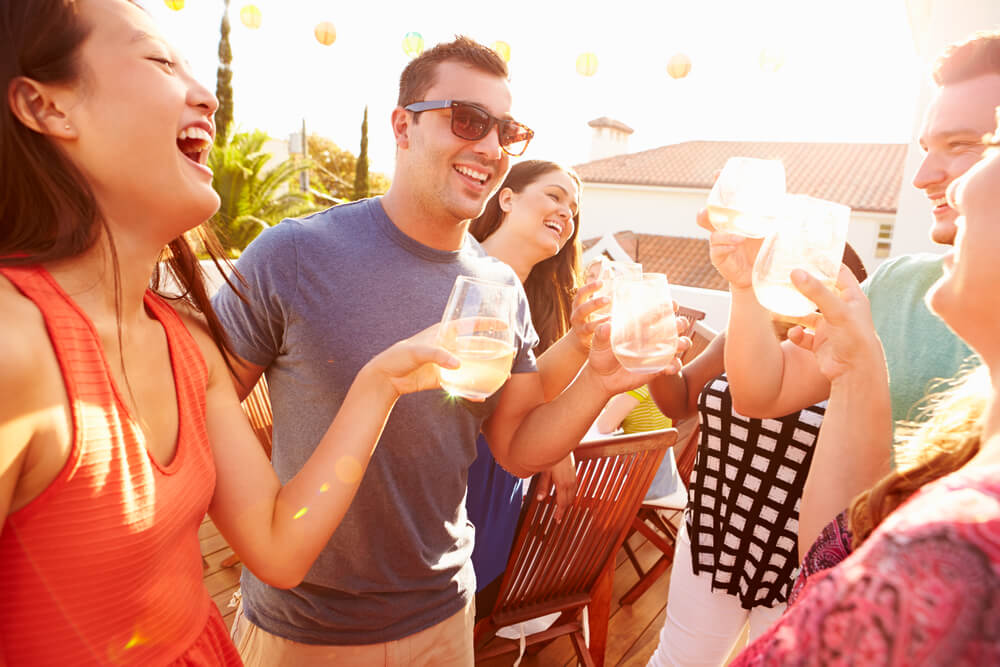 1. Go with a theme
Sticking with a theme is an easy way to ensure your party packs a punch. Don't worry about matching every piece of your flatware, servingware and drinkware — but do keep the look cohesive by choosing an overarching motif. Use sleek and modern elements for a stunning tabletop, or opt for an assortment of shabby-chic pieces for a rustic touch. Another easy way to keep everything looking sharp? Choose a colour palette (like monochrome or primary colours) for a table setting that really pops.
2. Pick the perfect menu
Whether you're feeding 20 people or planning a romantic dinner for four, your menu is what your guests will remember. For smaller, intimate affairs, go for cuts of meat that ramp up the swish factor (think Wagyu steaks or filet mignon). Hosting a blockbuster bash? Keep it simple with everyone's favourite handheld foods — burgers, hotdogs and ribs.
3. Scent your charcoal
Here's a clever tip for the grill buff: scent your charcoal with herbs and spices. Simply place sprigs of fresh rosemary, thyme or other fresh herbs on your rocks for a deliciously smoky spin on a traditional marinade.

4. Serve refreshing drinks
Keep everyone quenched with a bevy of refreshing beverages. Blend your own fruit juices or ices, or whip up a pitcher of homemade lemonade or iced tea. Want a prettier pitcher of water? Dress it up with fresh slices of cucumber, oranges or a handful of fresh berries for H20 your guests will raise a glass to. For cocktail ideas, check out these delicious bevvy recipes to sip under the summer sun.
5. Create conversation pits
It's a fact: people tend to flock to areas with food. Set the stage for mingling between guests by creating conversation zones with cosy chairs and tables decked with trays brimming with your favourite nibbles.They'll be chatting up a storm in no time.
6. Set up games
Who doesn't love a backyard game? If your yard space allows for it, set up a net for a lively volleyball or badminton match, or bring back oldies-but-goodies like lawn bowling and croquet to get guests onto the green.
7. Light up the night
Don't let dusk put the lights out on your party. Keep the fun going into the evening with a selection of dazzling lights. From the warm glow of lanterns and votive candles to twinkle lights and eco-friendly solar lamps, your fête will sparkle on long after the sun goes down.
8. Set the mood with music
An amazing playlist is a great way to provide instant ambience to any barbecue. Pair that filet mignon with some cool jazz, or make a mix of everyone's favourite summer jams to get the party started.

9. Gather 'round the fire pit
Treat your friends to a taste of cottage life in your own backyard with ghost stories and a marshmallow roast over a fire pit. Don't forget the graham crackers and chocolate for whipping up a lip-smacking batch of ooey-gooey s'mores!
10. Keep bugs at bay
No one invited the bugs to the party, so make sure to quell any gate crashing mosquitoes and flies with a selection of bug zappers and strategically placed netting.