BLOGS How Your DJ Can Make or Break Your Party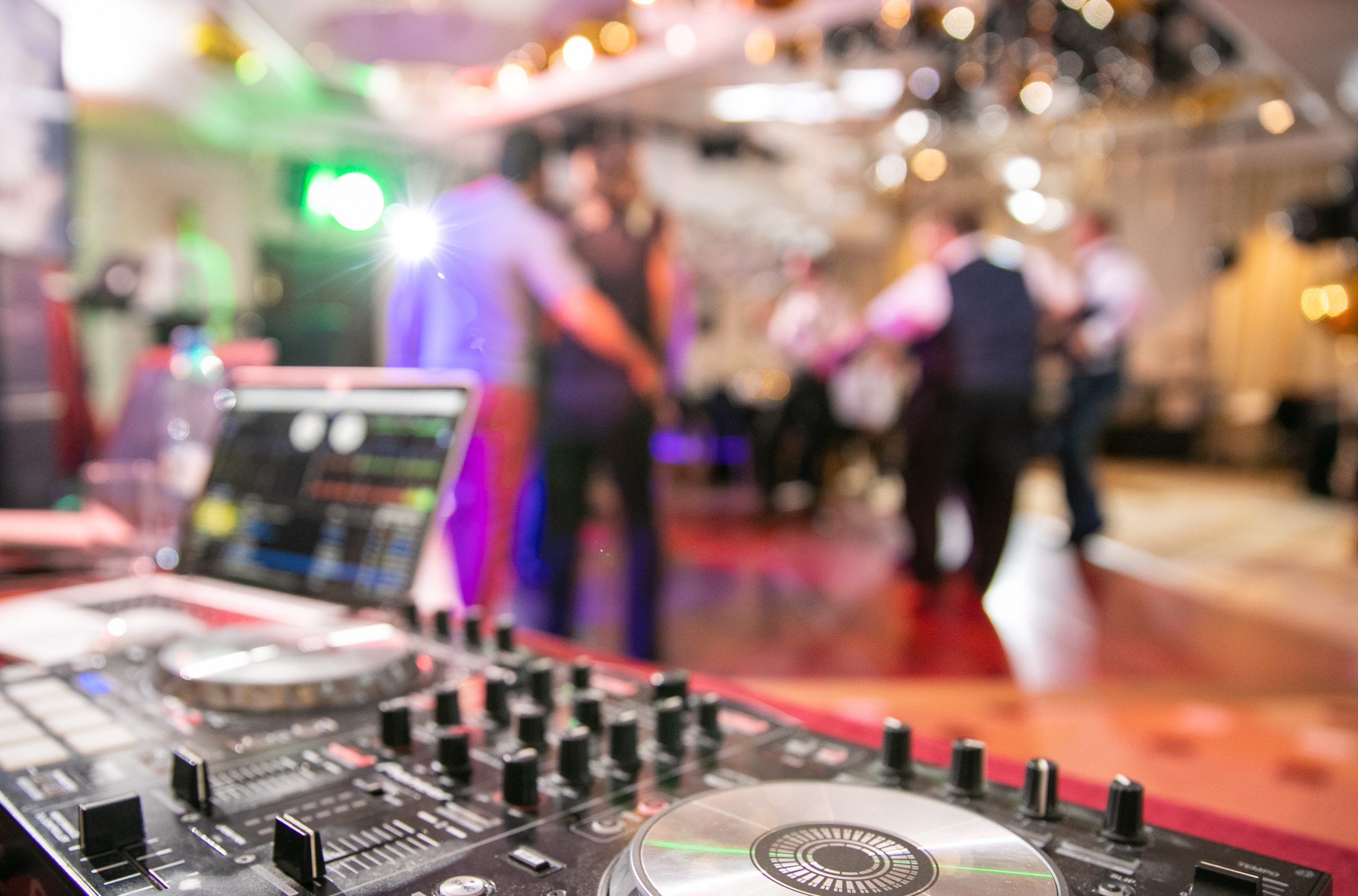 Every party needs a good DJ curating the soundtrack and being aware of the dynamic, ever-changing environment they're in. In fact, ensuring client comfort and happiness are essential to the job! And despite how it looks, being a DJ is quite a demanding gig.
It's not as easy as getting up there and pushing a few buttons on your laptop and calling it a night — your DJ must be able to bring a lot more to the table than just playing those popular tunes throughout the night. From understanding crowd dynamics to developing charisma and a persona, this article will show you what makes a DJ great and how a DJ can make or break your party.
The Importance of a Good DJ
Not only does a good DJ play the appropriate songs for any given occasion, but they also understand the fundamentals of human communication and the party environment. They can make you laugh, fill you with joy at the opportune moment, and bring smiles to everyone's faces.
On the other hand, a subpar DJ won't adhere to these elements. It may be easy to "fake it till you make it" by playing the latest hits — but chances are the crowd won't be left with any lasting memories beyond the tunes.
However, with these elements in mind, a good DJ can supercharge a party with the proper know-how. 
Understanding the Crowd and Pop Culture
Reading the room is crucial to being a good DJ! Are you at a wedding? Are you at a Sweet 16? Taking stock in what kind of environment you are in, along with the crowd demographics, will help you dictate the culture and ultimately your own actions as a DJ.
Who's in the room? Take into consideration key elements like gender, age group, race, and ethnicity. This will come in handy as it'll help you choose your setlist for the night. For example, if you're playing to a group of younger people, you'll probably want to check out what's trending on TikTok and Spotify to get a grasp of what to play. Tokboard is a great resource to see what's popular on the Tok in real time.
If you're at a wedding, throwbacks are certainly a move! Throw on some of the biggest hits of yesteryear (maybe even bring along a Walkman for the aesthetic) and you'll be golden. It also helps if you have a playlist of "safe" songs that are instantly recognizable to the majority of people. Who can't get down to The Killers' classics "Somebody Told Me" and "Mr. Brightside?!"
Incorporating Dynamics
If there's a DJ at a social gathering, chances are people want to turn up. Bring the energy with songs that are fast in tempo! Songs that are 170 BPM and above are good for getting the energy flowing in the room.
But, of course, people are people — and people get tired after a while. Some DJs probably won't read the room and take this into account, but not Everlasting Productions!
A good DJ won't have an endless barrage of noise throughout the entire party, so turn it down a notch with some slower jams once you see people filtering away from the dance floor and getting tired. Songs from 65 to 85 BPM are good.
And don't be afraid to consider the "bathroom break." As the night progresses, people will filter in and out of bathrooms — a good DJ will take notice of when people start disappearing for longer periods than not. At this point in the night, save all of the big banger tracks and either play some lesser known music and/or slower music. You don't want bathroom-goers to miss out on a big moment when you're three-quarters into the night and front-loaded the soundtrack.
Bringing the Charisma
Of course, a good DJ transcends the music. A good DJ knows how to speak to a crowd — speak their language, provide witty banter (depending on the circumstances), and listen to their audience in what they want. They also know what the crowd wants before the crowd wants it. 
This means doing your due diligence in studying your audience and your upcoming gig — that way you can cater your personal performance to them. Not doing so can create a dull, drab performance — which a crowd can sniff from a mile away.
Smile, laugh, and be able to push the envelope with your radiant personality!
What Separates Everlasting Productions From the Rest
At Everlasting Productions, we boast a selection of seasoned DJs who have been honing their crafts for years on end. All avid music listeners, our charismatic crew here incorporates a multitude of music genres and backgrounds that will spice up any special occasion you may have. But don't just take our word for it — just listen to our happy customers!
One client described Everlasting Productions as "An Excellent DJ Service" and wrote, "It is very easy to recommend Everlasting Productions … The flow of the reception was perfect, and they definitely brought the party and atmosphere we wanted. We only heard positive feedback from our guests, and we would choose them again in an instant."
To learn more about Everlasting Productions, please visit our website today and contact us to turn your next event up!