BLOGS Online Event Registration: Tips for 2019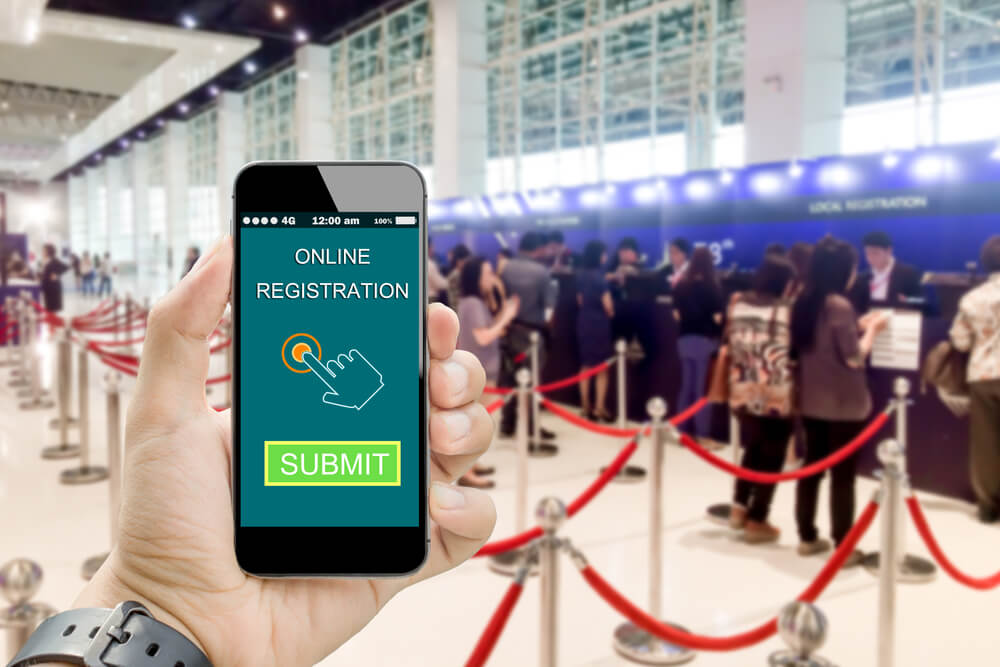 19By Maria Waida
Source: Bizzarro
How do you optimize for online event registration? What are some tips you can use to improve your event registration numbers this year? Find out how to supercharge all areas of your online marketing plan and boost registrations in this practical event registration guide.
According to these 2019 event marketing statistics, 36% of marketers said their biggest challenge is increasing event ticket sales and registration. From event websites to advertising, there are lots of new tactics available for you to try out this year. Here are 18 marketing tips for you to experiment with in 2019.
Event Website Tips
1. Have a standalone brand.
Your event should have its own identity separate from your overall brand. Visitors who visit your event registration page online should leave with a strong impression of what they can expect, the overall vibe of the experience, and a sense of excitement for the upcoming event. Making your event registration page memorable is a great way to do that.
Use colors, fonts, and a great CTA form that is both unique and cohesive with your existing marketing. Make important information like locations and event dates easy to see and remember. Tailor your page content to the interests of your target audience and use videos or images that they will like.
2. Prioritize user experience.
A fancy event registration page means nothing if your users can't figure out how to navigate it. Streamline your copy and design so that important information is made immediately available. Have a banner with your event name, dates, location, and other important information clearly visible. Use bold colors for buttons so guests know where to click when they're ready to check out.
If you plan to showcase last year's event videos or share your latest social media posts, separate your content into sections. Use a drop down menu or navigation bar that's easy to read. No matter what design elements you choose, your event registration page should align with your overall vision for the event.
3. Show off your personality.
What makes your event brand stand out? Your event registration page is the place to flaunt it! Whether it's bright and fun colors or minimalist and specific copy, making your brand stand out is as simple as showing people what you're made of.
That doesn't mean you need to come up with an entirely new concept from scratch. Think of your event personality as if it exists under the umbrella of your company brand. What aspects of its image would work well on your event registration website? Use those ideas in fresh ways to boost interest and increase ticket sales or registrations.