BLOGS Summer Party Ideas And Themes For 2019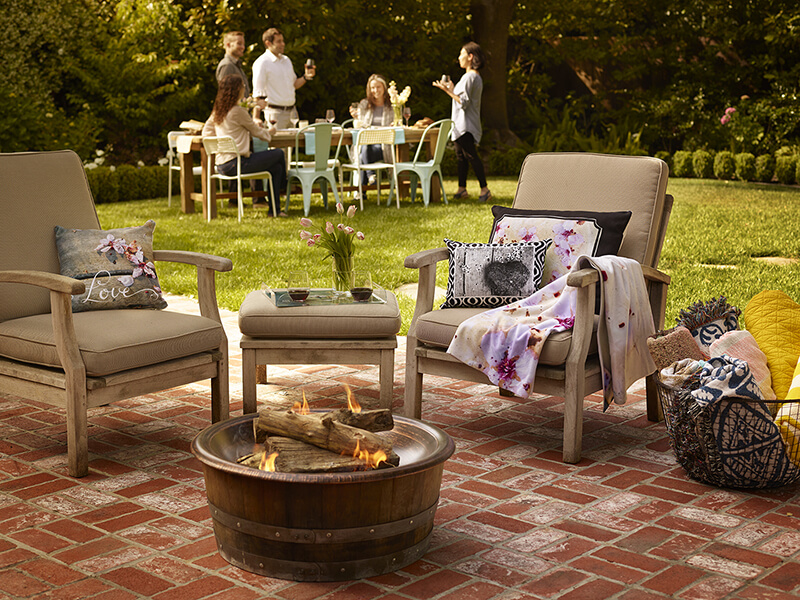 Source: Shutterfly
Warm weather calls for a fun summer party with family and friends. Whether you're celebrating a kid's birthday, working with your neighbors on the annual block party idea, or starting a new summer tradition, planning your party begins with choosing the perfect seasonal theme. We've provided a fun and creative list of summer party ideas below to get the party started.
Summer Party Themes
Looking for the perfect party theme in a season of warm weather and longer days? We want to help. Look to our selection of summer party themes below or use the following ideas to inspire a theme all your own.
1. Backyard BBQ Party
Host a classic backyard BBQ party for friends an family with traditional picnic food. This is an easy theme that will make guests feel comfortable and right at home. Although the focus of a BBQ is the food, you can go all out with country inspired decorations. Everything can be used for this theme, from sunflowers and mason jars to paisley print and plaid tablecloths. For your summer BBQ party invitations, you can choose from plenty of fun BBQ designs.
2. Beach Or Pool Party
Throw a party at the beach or bring the beach to your backyard with a fun pool party theme. This theme is usually characterized by sand, seashells, striped décor, beach chairs and seafood. You can set up beach-inspired games for the day or host a bonfire gathering at night. If you're throwing a beach-themed party at your house, be sure to stock up on blue linens, outdoor pillows, glassware, rustic beach signs, and pool party invitations to match.
3. Backyard Dinner Party
Host an evening dinner party in your backyard for an intimate and memorable time with your loved ones. From beautiful lighting ideas and candle spreads to summer decorand tableware, you can create new summer memories right at home. If you prefer cool summer nights over daytime heat, this is the perfect summer party idea for you. You can choose a warm or cool color palette and find table runners, plates and more that compliment your color theme. Consider customizing mason jars with short summer sayings to add charm and personalization to your dinner table. For additional inspiration, visit our resources on dinner party ideas and dinner party menu ideas.
4. Tex-Mex Summer Fiesta
Get the margaritas, chili and tacos ready for your Tex-Mex party theme. This theme combines Western and Mexican fiesta party elements for one unforgettable celebration. Consider using a variety of colorful garlands, paper flowers, cactus plants, piñatas and Mexican serape table runners for your decor. You can also add a nacho bar with a variety of toppings and a margarita station to make this a fun Tex-Mex fiesta.
5. Lemonade Party
Lemonade is the go-to drink for summer. You can turn this sweet drink into a summer party theme with lemonade-inspired treats and yellow decor. Consider building a stylish lemonade stand that can double as a drink station and photo booth. You can also incorporate pink lemonade-inspired decor and treats in your party set-up to add a pop of color.
6. Luau
Turn your backyard into an island with a luau summer party theme. This theme is easy and allows for a variety of DIY projects. Tropical flowers, palm trees, grass skirts and fruity cocktails are just a few things you can incorporate to make your guests feel like they're in Hawaii. In addition to luau-inspired décor, you can encourage guests to dance by playing Hawaiian music. Lastly, choose a party invitation with plenty of tropical elements.
7. Summer Camp Party
If you're looking for a nature-oriented party theme, a summer camp Woodland theme is a great idea. Plants, bear-themed décor, wood signage, s'mores and a campfire will help transform any backyard or park set-up into the perfect camp getaway. Encourage guests to wear camping inspired apparel and provide throw blankets and custom pillows for comfortable seating. If your party goes into the evening, try screening a movie in your backyard with a popcorn bar to keep guests entertained.
8. Carnival
Create your own carnival this summer by bringing circus and county fair elements right to your backyard. This theme is geared towards kids and consists of carnival-friendly food, games and colorful decorations. Get creative with your dessert bar by including classic carnival treats such as cotton candy, popcorn, churros and snow cones. You can also set up a lemonade stand and water bar with fruit for guests to cool down in between carnival games. Popular games at a carnival themed party often include ring tosses, ping pong tosses, dart balloons, dunk tanks and 'guess how many' candy games. You can set up a fun prize table where kids can cash in their tickets for small prizes. Lastly, don't forget the temporary tattoos and face paint stations for attendees.