BLOGS Spring Weddings: A Crash Course to Planning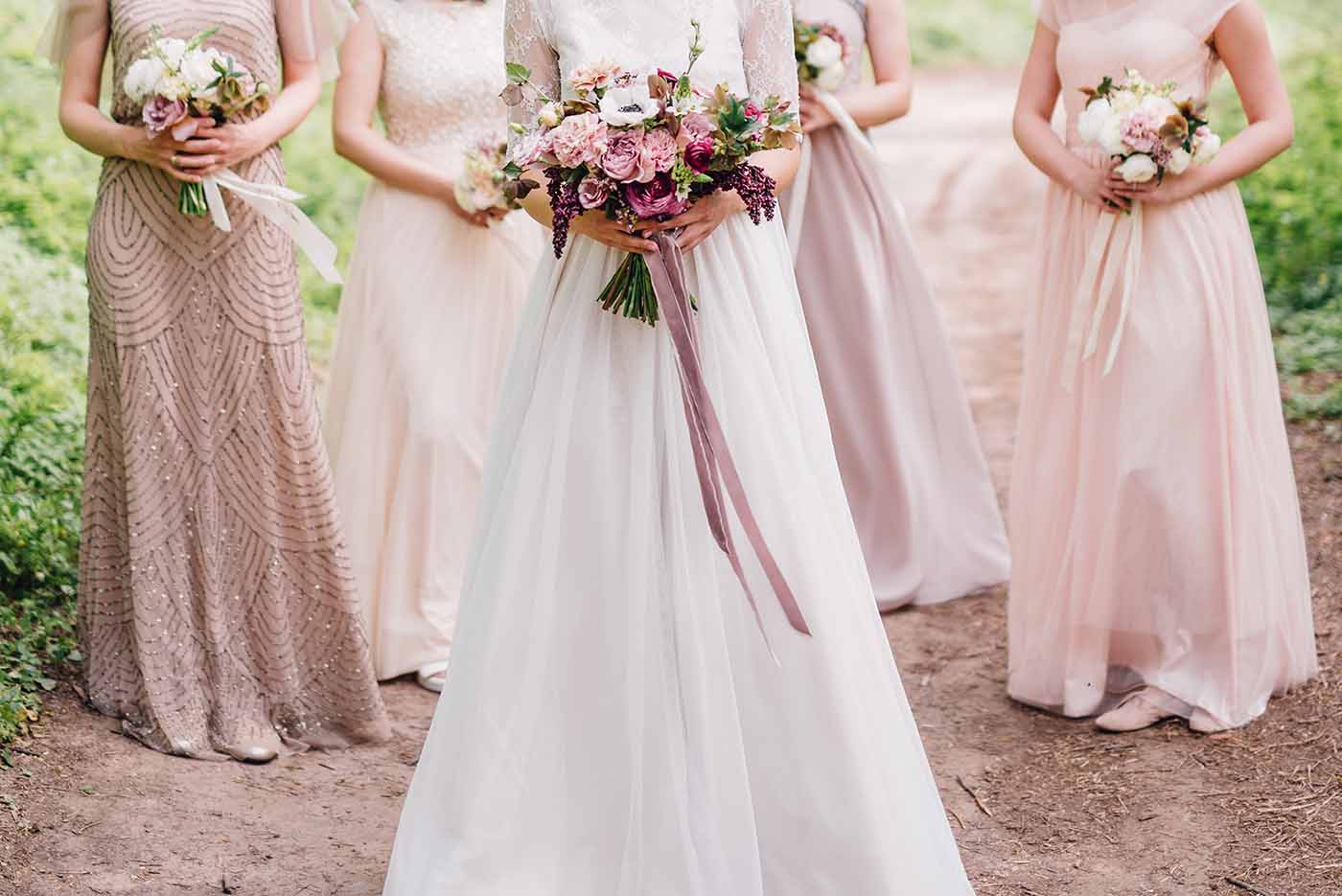 Spring weddings are always a blast! With winter coming to a close in March, it's best to get a headstart on your wedding planning. With fun colors, new wedding trends for the year, unique design choices, and more, here's what you need to know if you're planning a wedding this spring!
Themes for Spring Weddings
Think about it — with the world emerging on the other side of the COVID-19 pandemic, on top of great weather on the way, spring weddings are an amazing way to reunite families and friends for one joyous occasion! That being said, there are a number of wedding themes you can go with this spring. Let's take a look!
Nature Themes
When it comes to spring weddings, one of the first ideas you may have is to have an outdoor wedding! Let nature inspire your wedding with an outdoor ceremony and photos that reflect the changing colors of the leaves or flowers blooming around town. You can also include animals (like butterflies) in your decorating scheme or even incorporate them into your outfits!
Furthermore, you can include more nature-esque accents like a tree swing and a floral arch. Round it out with ideal outdoor furniture like wicker chairs! Less is more when it comes to cultivating an elegant atmosphere for your spring weddings.
Smaller Weddings
Though we are coming out on the other side of the pandemic, you still may want to consider a smaller wedding this spring. Why? Well, to be blunt, you probably just don't want 95% of the people there — and there's nothing wrong with that! Skip out on inviting Aunt Betty's third cousin once-removed and opt for a more intimate gathering.
On top of the intimacy, smaller weddings are often more personal. They can also be more affordable, since the guest list is smaller, and you won't have to rent out the entire venue. This makes it easier on yourself if your budget is lower than expected or if something unexpected happens (like a last-minute change in your guest list).
Plus, too many people can get in the way of planning and/or the outdoor experience (shall you go that route). With fewer people involved in planning your wedding day comes more flexibility for making decisions about things like seating arrangements or how long events will go for. You'll also save money on things like cake cutting fees as well as any extras that may not be included in their standard package (think: additional table linens or chair covers).
Brunch!
Did someone say brunch?! And who doesn't love brunch? Skip the full-day buildup to the nuptials and opt for a brunch celebration. When it comes to spring weddings, what better way to take advantage of the nice weather and the outdoors than with a brunch theme? You can even have an open bar, endless mimosas, and plenty of brunch-themed eats to top off the afternoon!
Choosing the Right Setting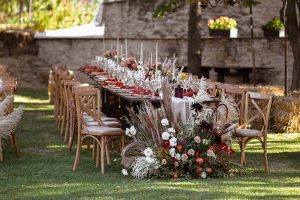 We've talked a bit about the outdoors in this blog, simply because we can't get enough! Choose a venue that is in a beautiful location. The scenery is just as important as the facility itself, so look for venues with scenic views or natural beauty surrounding them. Whether it's mountains, waterfalls, forests or fields of flowers, whatever speaks to you personally is what will shine best!
You can also get a bit avant-garde with your choices! A unique setting adds something extra special to your day; whether its historic architecture or an unusual backdrop like trees growing right through walls…the possibilities are endless!
Spring Wedding Dress Ideas
Spring weddings are the perfect opportunity to go all out with your wedding dress. Some ideas to consider include:
Floral themes

A dress with a bow

Mini-dress

Incorporating animals (like butterflies, as previously mentioned) onto the dress
The dress is the most important part of your spring wedding day. Ultimately, should be unique to you and reflect your personality, so exercise your creativity here!
Spring Weddings with Everlasting Productions
To completely round out your spring weddings, you need a full-service wedding event company. With experienced DJs that work with clients to cultivate the best possible playlists and a résumé that speaks for itself, Everlasting Productions is here to take your wedding to the next level! To learn more about our services, please visit our website and contact us today!