BLOGS Taking Note of Good DJ Etiquette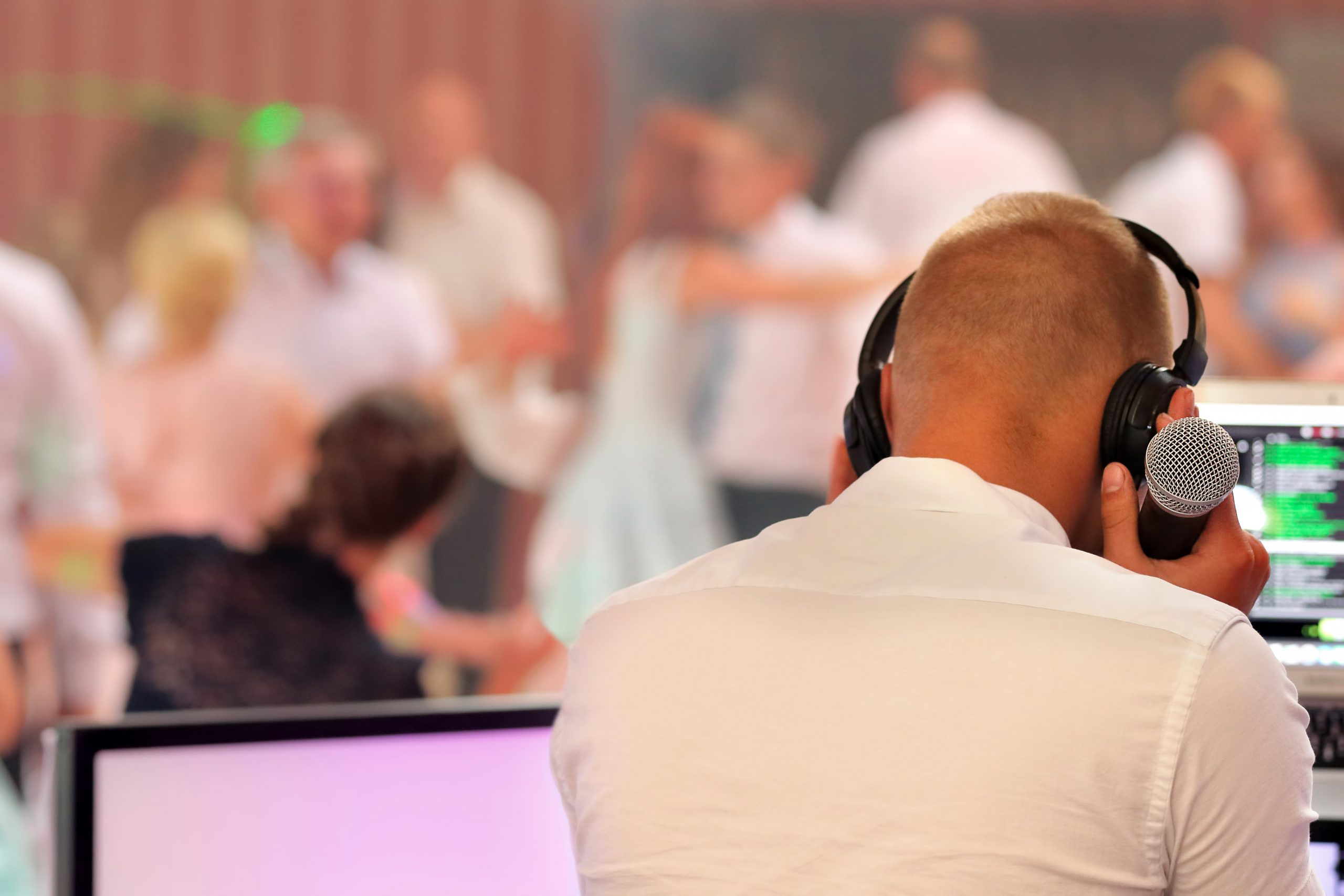 Good DJ etiquette is incredibly important when it comes to hosting a great event. Before you hire that DJ for your next event, you should consider asking some preliminary questions about their line of work. 
Knowing how they conduct business with customers and event organizers and how they intend to bring life to your party are just a few examples of doing your due diligence in securing the right DJ. Here are some pointers on spotting good DJ etiquette ahead of your big event.
Do Your Due Diligence
In looking for a DJ for your next event, doing your due diligence will better help inform your decisions. You'll want to look out for good DJ etiquette, which can often be heard about through customer reviews, testimonials, and first-hand impressions. But before you begin gathering that research, you have to decide: what exactly is good DJ etiquette?
Look for traits such as timeliness (being punctual to meetings with you and to their events), how they treat event guests and staff, and how communicative they are with their clients.
With that being said, you can keep an eye out for such traits when reading reviews on a potential DJ. You can even reach out to local venue owners to get an idea of how certain DJs in your area conduct business. On top of customer reviews, venue owners often provide a valuable barometer of good DJ etiquette.
Understand How They Work Alongside Clients
Another core tenet of good DJ etiquette is how they operate with potential clients. Are they willing to work alongside clients to ensure event success? Or do they march to the beat of their own drum?
A DJ that demonstrates good DJ etiquette should be able to balance working alongside clients while also using their experience to make informed decisions — all without trampling over potential clients' wants and needs. This skill in particular requires good listening and communication skills, so that DJs can hear clients out and provide essential feedback that'll allow their events to run smoothly. 
If a DJ has a reputation of doing whatever they want without taking the client's needs into account should be avoided. On top of that, good DJs also are respectful to other musicians who they may share the stage with throughout the night.
What Does the Community Have to Say?
DJs often operate within the same circle as other DJs. In turn, there's a big chance you'll see other DJs work in conjunction with each other from time to time. Whether it's opening for a fellow musician or headlining, good DJ etiquette also translates to what the music community has to say about them.
This can be seen especially in how a DJ functions as an opener. In opening for another DJ, there's a huge responsibility to warm the crowd up, but not to over-hype them. Playing mid-tempo tracks and avoiding the hugely popular songs are crucial here. 
If an opening act fails to do this, it's considered disrespectful and does a disservice to the following acts, as the opener just took away the majority of the headliner's work. This can lead to a bad reputation and venues will not invite them back — signifying poor DJ etiquette.
What is Their Preparation Regimen Like?
Preparation is an important aspect of good DJ etiquette. Signs of peak preparation include having a setlist ready to go, as well as a malleability to adapt to the changing dynamics of the room. Another important aspect, which often goes understated, is showing up to the venue early.
Showing up early to a gig will allow for a DJ to get set up, get acclimated to the crowd, and feel comfortable with their upcoming set. Not showing up early can throw a wrench into venue owners' plans, as they may have to scramble to find a replacement or postpone your set — thus potentially postponing all sets that follow.
This is also a skill that inherently ties into good communication. If a DJ has good communication skills, they'll prepare ahead of time by coordinating the setlists and tailoring their performance to the client's needs.
Everlasting Productions' Commitment to Good DJ Etiquette
At Everlasting Productions, we pride ourselves on our commitment to good DJ etiquette. With a team of devoted DJs, we communicate with clients and venue owners to ensure the utmost professionalism. With Everlasting Productions, we work hard to ensure your event is a success.
To learn more about how Everlasting Productions can take your events to the next level, visit our website and get in touch with us today!