BLOGS The 10 Lists You Need to Make to Plan a Great Party or Event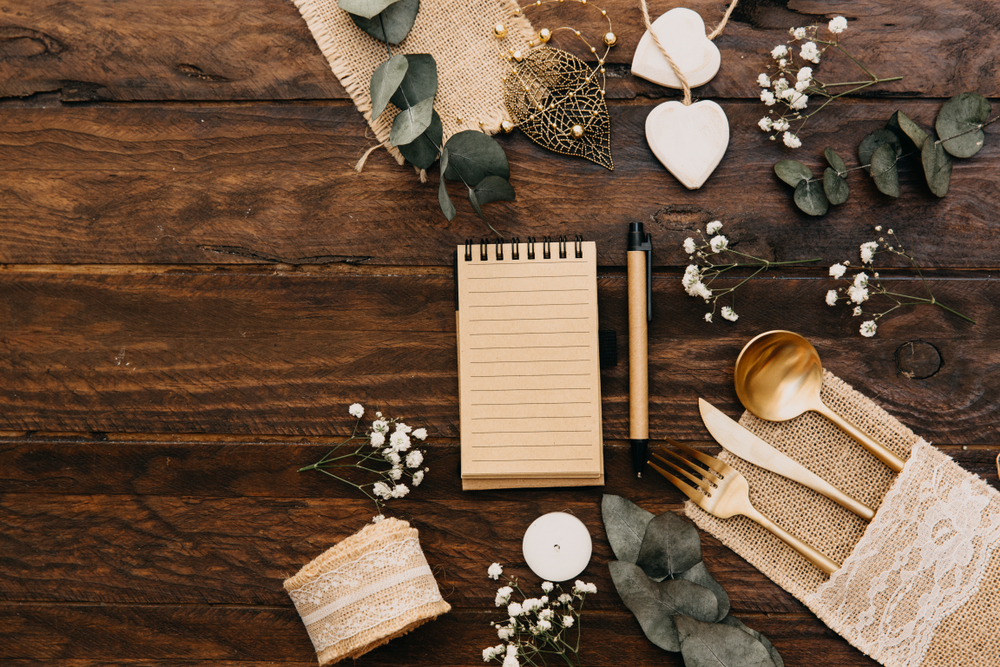 By Rashelle Isip
Source: Life Hack
Are you thinking about throwing a surprise birthday party for your best friend?
Maybe you want to organize a special retirement luncheon for your longtime coworker.
The easiest way to keep track of all the different tasks and activities associated with planning a function is to simply create lists. Splitting up your list into smaller ones allows you to focus on specific items at any given time.
Here are 10 lists to create to help make your next event or party a success.
1. Theme list.
Are you going to have a specific theme for your party or event? Are you having a historical costume party, an under-the-sea event, an '80s dance party, or a black-tie silent auction or raffle? This list is a good place to start collecting all the different details surrounding your particular theme, from special food, to props or decorations to purchase or rent. You can further break out all these different list items into any of the lists mentioned below for even more detail.
2. Budget list.
How much are willing to spend for your party or event? Is it a little…or is it a lot? You can approach building this list from two different angles. The first is to decide on the total amount of money you're willing to spend for the whole event and start to divvy up your funds according to food, decorations and the like. Your second option is to start to price out the individual costs of food, decorations and rentals and come up with the total amount of money it will cost to throw your party.
3. Invite list.
Whom do you want to invite to your event? This list can be more than just your list of guests. Who are the attendees, speakers, guests of honor, emcees, vendors, exhibitors, party or event helpers, and organizers? If you're sending out invitations, you could also create a list with all the preliminary event details, such as the date, time, location, dress code, RSVP date and information, whether invitees can bring guests or not, and so on.
4. RSVP list.
Slightly different from your invite list, this list is a way to keep track of all the people who will be attending your event. Who's coming? Are they bringing any guests? If so, how many? Do your invitees have any special requests or concerns when it comes to attending your event? Will people have any assistants, helpers, or workers coming with them the day of the event or party?
5. Decoration list.
What type of decorations are you going to have at your event? Will you have streamers, balloons, flowers, ribbons, centerpieces, sculptures, artwork, confetti, wall or freestanding signage, plastic toys, trellises, tablecloths, seat coverings or party favors? Use your imagination and write down everything that comes to mind that you might like to have when it comes to decorations.
6. Food and drink list.
It's time to eat, drink and be merry! Well, at least to list the items to do so, anyway. What items do you already have on hand and what items will you need to buy? Don't forget to list out any recipes you'll need to find or use when it comes to preparing refreshments. Something else to consider as you prepare your list: will you have to make a trip to one store or to many different stores?
7. Supplies list.
What supplies will you need to pick up? Do you need: tables, chairs, plates, knives, forks, spoons, serving dishes and bowls, scissors, tape, napkins, tablecloths, speakers, channel mixers, jacks, extension cords, trash bags or duct tape? Write down anything and everything you can possibly think of when it comes to supplies.
8. Music playlist.
Whether you're DJing your own party or having a professional DJ mix tunes on the turntables, it helps to have a music playlist prepared and ready. You could make note of all the different songs you'd want to play at your event, or maybe you already have several playlists in mind you'd like to collect and play.
9. Day-of-the-party/event to-do list.
This list will be your go-to guide for all the different tasks you need to attend to on the big day. Will you need to set up decorations, prepare food, buy last-minute supplies, do some cleaning, pick up guests from the airport or train station, set up tables and chairs, or set up electronic equipment?
10. Cleanup list
The party may be over, but that doesn't mean your work is finished! Make a list of all the final items you'll need to attend to, from returning supplies or decorations to their original owners, to taking out the trash, washing dishes, and mopping the floor. Besides, having a list in hand will make it easy to answer a guest who kindly asks you, "Is there anything I can do to help you?" Not too bad for making a list ahead of time, huh?