BLOGS Top 5 Reasons You Should Hire A Photo Booth At Your Event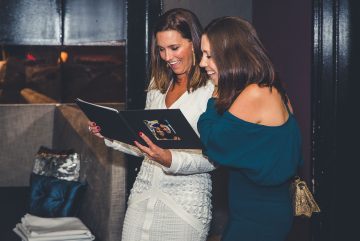 Source: Pikt Entertainment
For something unique and different, why not hire a photo booth. Its ever increasing popularity for birthday parties, weddings, engagement parties, formals and many other events, means that your guests are actively participating at your event.
To help make up your mind, here are the top 5 reasons you must hire a photo booth in melbourne your next function.
1) Avoid The Awkward Turtle
We have all been there before, right? Meeting new people at events is always great fun, but there comes a time where conversation ceases and all that is left is the silence *birds chirping* – at the start of a party it can sometimes be an uncomfortable situation.
There's nothing worse than walking into a party where guests are constantly checking their iphones *Lock, Unlock & Repeat*, DJ with No Dancefloor, & segregated groups at different corners of the room.. "boooooooooooring, I'd rather be in bed watching NetFlix"
Well, don't let the awkward turtle ruin your next event – rent a photo booth for your special celebration.
Photo Booths are not only an affordable party asset, they are a perfect ice-breaker for the bitter times of the night. Let the domino effect of the party photo booth roll-out, now you can retrieve your guest from all corners of the room to one party spot!
2) Instant Memories / Self Made Guest Book
Reminiscing about the good ol' days? Polaroids, portable with instant memories on the fly. Photo Booth Rentals are the next best thing, but wait – they are even better! Unlimited prints, your own customised guest book, funny meme props – oldies can finally feel young again, what more could guests need & for you to recall the night (as it was).
Hold on, we're still not done… by having dual or quadruple instantly printed film strips its a 'win – win' for your both you and your guests. A bonus, you get to oversee the madness that took place in the booth and appreciate the effort of drunken handwriting – specially made out to you!
3) Entertainment / Props Included
Hosting an event is like a rollercoaster ride, with highs and some lows, which is why you need a backup entertainment plan that will keep your guests busy. In hiring a photo booth you can take your party to the next level! From young to old – let yourself go wild with no-one to judge as its just you and the booth. Photo Booths provide entertainment like no other which involves everyone at the party. In today's day and age where talking a Selfie is so entertaining for individuals why not hire a photo booth to capture a printed selfie! Strike your best pose with one of our quirky hand-held props or jazz your attire by wearing a funky hat or mask.
4) Open Air?, Enclosed Booth? GIF Booth? Options Are Endless & Catered To You.
If you are a little on the shy side, but let loose once the curtains are drawn – the enclosed booth is for you! More Guests = More Fun, with the open air photo booth you can shove as many people as required into one photo! Or do ya' fancy your guest roam around the room and have their photos printed from instagram – yep, thats right .. photo booths in Melbourne can facilitate for that aswell!
The options that companies provide are endless & beyond your imagination. Tailor your Photo Booth to suit your exact needs, don't settle for anything less!
See for yourself what all the fuss is about, jump on the bandwagon and hire a Photo Booth for you next function!
5) Customised 
If you're having a theme at your event, don't stress about having a miss match photo strip! With on hand designers available to customise your unique theme into a photo template, your strip will be as perfect as the remaining decor. There is no task too complicated for these guys, all they need is your theme requirements and within a few hours your custom strip will be created. Forget the days of picking your strip from a pre made batch and look forward to seeing your ideas come to life with a newly created strip from scratch
With the help of  photo booth hire in Melbourne, you can rest assured knowing you will be taken care of. This will allow you to focus on having a good time and have a great time with your guest.